Hall of Famer Perez tries to awaken offense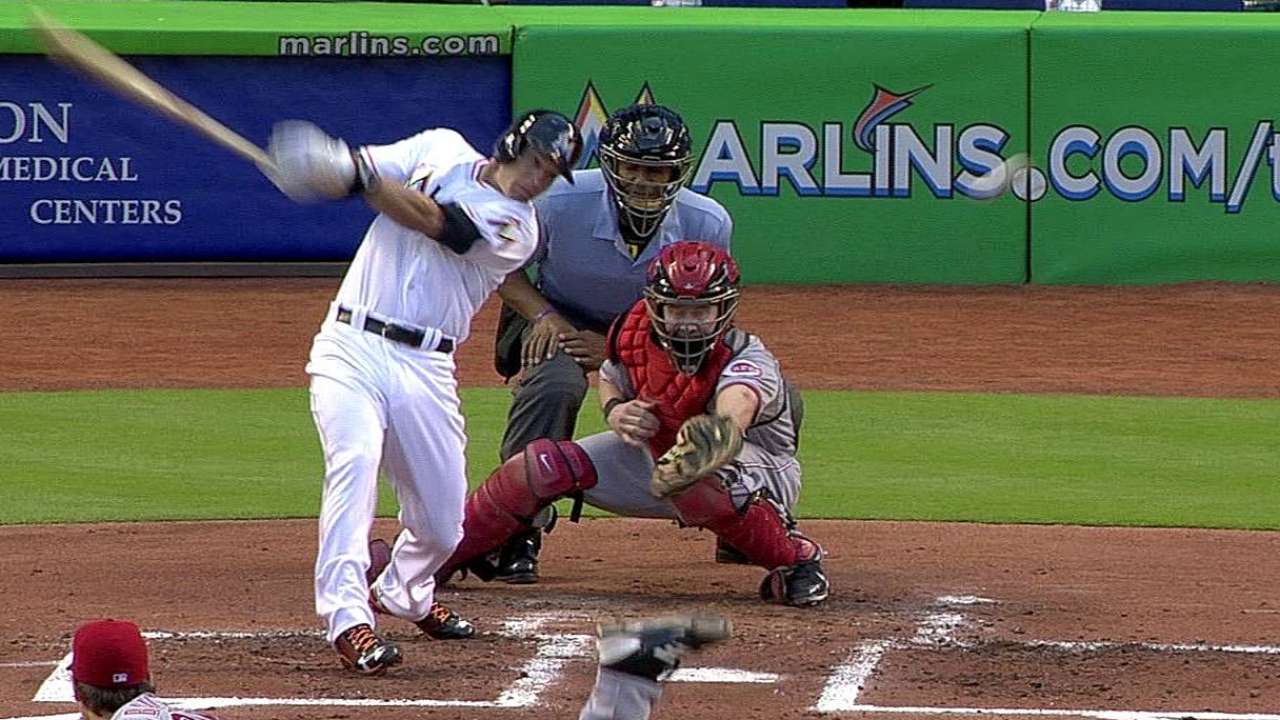 MIAMI -- Ranked last in the Major Leagues in runs scored, the Marlins received a helping hand from Hall of Famer Tony Perez on Sunday.
Perez, a special assistant in the organization, touched every bat in the bat rack before Sunday's game against the D-backs. It's not like the Marlins had a huge scoring outburst, but they did win, 2-1, snapping their seven-game losing streak.
"I just woke them up," Perez said.
Perez said he did the symbolic gesture because there was no batting practice on Sunday. On Monday, he didn't repeat the ritual before Miami's series opener with the Phillies.
"They are awake now," he said.
Perez did offer some insights into what he's seeing from some of the young Miami hitters, like Marcell Ozuna and Derek Dietrich.
Both have enjoyed early success, but are now seeing how the league is adjusting to them. Perez has noticed they've tended to be overly aggressive early in counts. He'd like to see them, and all the young hitters, work deeper counts.
"They just go out and swing at whatever they're throwing," Perez said. "I mean, you've got three strikes. They've got to throw you three strikes to get you out. They swing, one pitch, you're out. Second pitch, two outs.
"Not a lot of experience. Everybody who is young wants to swing the bat. You want to go out and hit. You don't get selective. You go out and hit. The first strike you see, you swing at."
Joe Frisaro is a reporter for MLB.com. He writes a blog, called The Fish Pond. Follow him on Twitter Share This