Injuries forcing constant lineup shuffling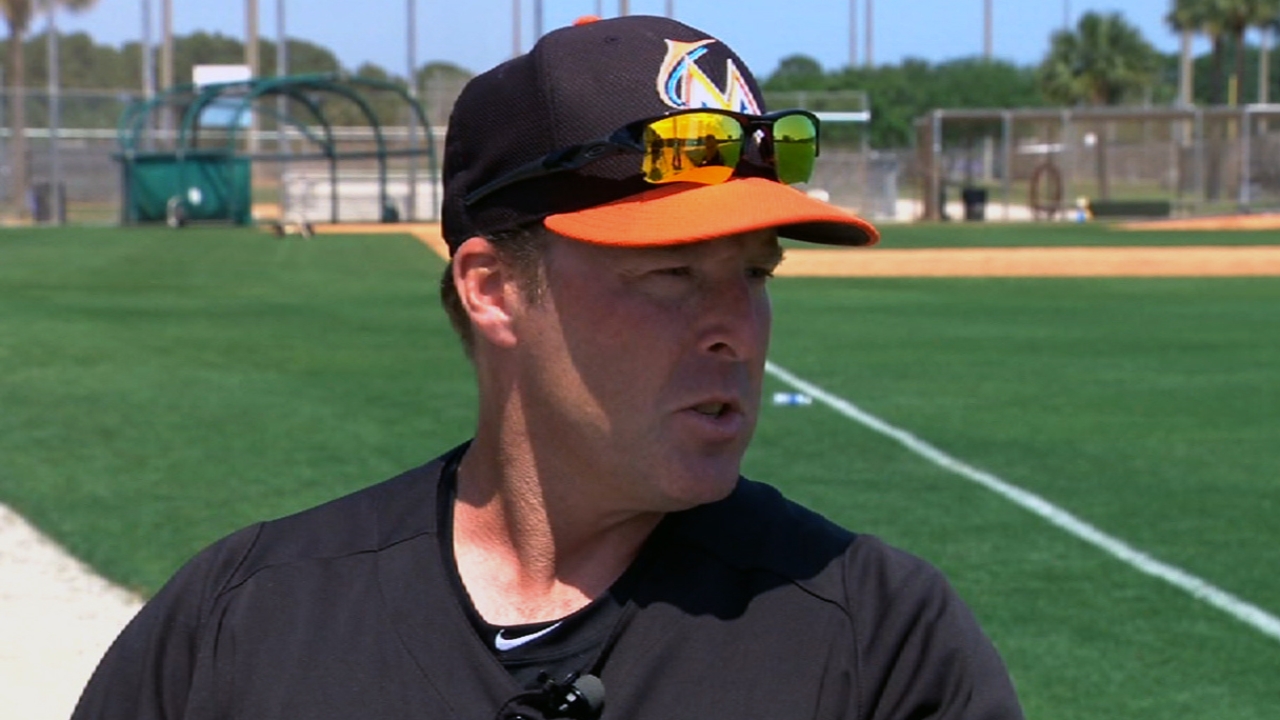 MIAMI -- Marlins manager Mike Redmond would rather keep things simple when it comes to his batting order. Ideally, he'd like to run out the same lineup on a daily basis.
But injuries and inconsistency have prevented him from doing so.
Because of all the adversity the team has faced, Redmond on Friday posted his 41st different lineup in 42 games.
"The injuries have really set us into a frenzy," Redmond said. "You know, just trying to find guys to hit and the same guys to hit in certain spots. We have guys who would love to hit higher in the order, but they just struggle. That's the way it goes.
"We've got guys that are supposed to be bats coming off the bench for us playing every day, and that's hard."
The focus in this transition season is to find pieces for not only now, but also the future.
Prospects Derek Dietrich and Marcell Ozuna are finding themselves batting third and fourth.
"Dietrich and Ozuna were in Double-A [recently]," Redmond said. "Now they're hitting third and fourth. So, nobody can overcome those injuries -- too many key positions we're talking about. Nobody is going to feel sorry for us. It is the way it is.
"We all know it's going to get better and guys are going to get healthy. We're excited about getting those guys back and at the same time, too, there's going to be some tough decisions. Some guys are going to be out. That's just the way it goes."
Joe Frisaro is a reporter for MLB.com. He writes a blog, called The Fish Pond. Follow him on Twitter Share This