Bell takes in Reds-Marlins contest from stands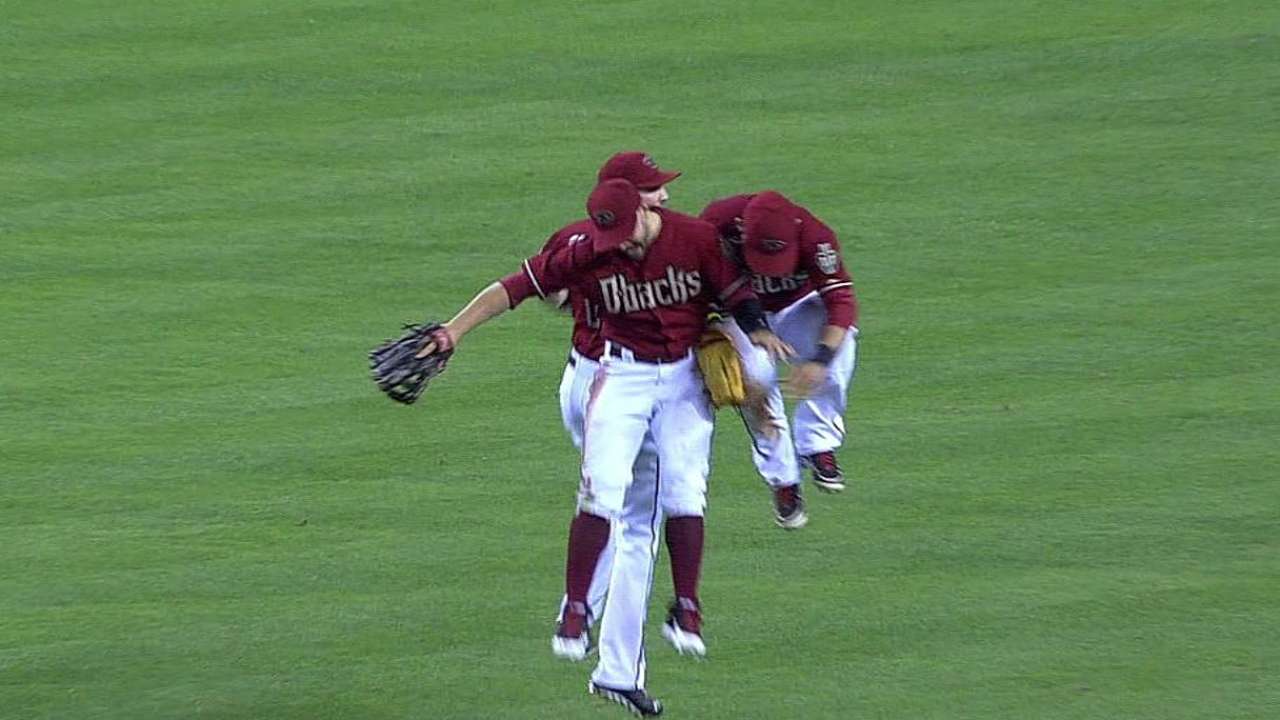 MIAMI -- For those wondering what kind of reception D-backs closer Heath Bell would receive in his return to Marlins Park, the answer was none.
That's because no one knew he was here.
How is that possible?
"I came to the game Thursday as a fan," Bell said prior to Friday's series opener with the Marlins.
A baseball fan at heart, Bell said he enjoys taking in a game if there's an off-day on the road and the other team happens to be playing.
The D-backs arrived in Miami in the wee hours Thursday morning and Bell took a cab to Marlins Park, bought a ticket at the window and sat and watched the Marlins battle the Reds. After struggling mightily with the Marlins last year, Bell was heavily booed when he would come in to pitch and he expects a similar reception this weekend, but Thursday he sat among the fans in peace.
Why go to a baseball game on your day off?
"Why not go to the game?" Bell said. "Just bought a ticket and stayed low key. I didn't wear a hat. I think with a hat, people would have recognized me more. We always watch games, but it's just different to watch the game in the stands. Watching a game from the stands is just completely different from what we usually do. It's almost like you want to go play, but you can't. You have to wait a day."
The first time Bell went to Fenway Park was as a fan in 2006, the day before his team, the Mets, was slated to play the Red Sox. The Mets had an off-day and the Red Sox were playing a makeup game, so Bell got a couple of tickets from the bellman at the hotel and sat near "Pesky's Pole" down the right-field line.
"It was fun," Bell said. "A nice experience to have."
Steve Gilbert is a reporter for MLB.com. Read his blog, Inside the D-backs, and follow him on Twitter @SteveGilbertMLB. This story was not subject to the approval of Major League Baseball or its clubs.