Hill working overtime on nuances of first base
Marlins infield coach introducing position to several players because of injuries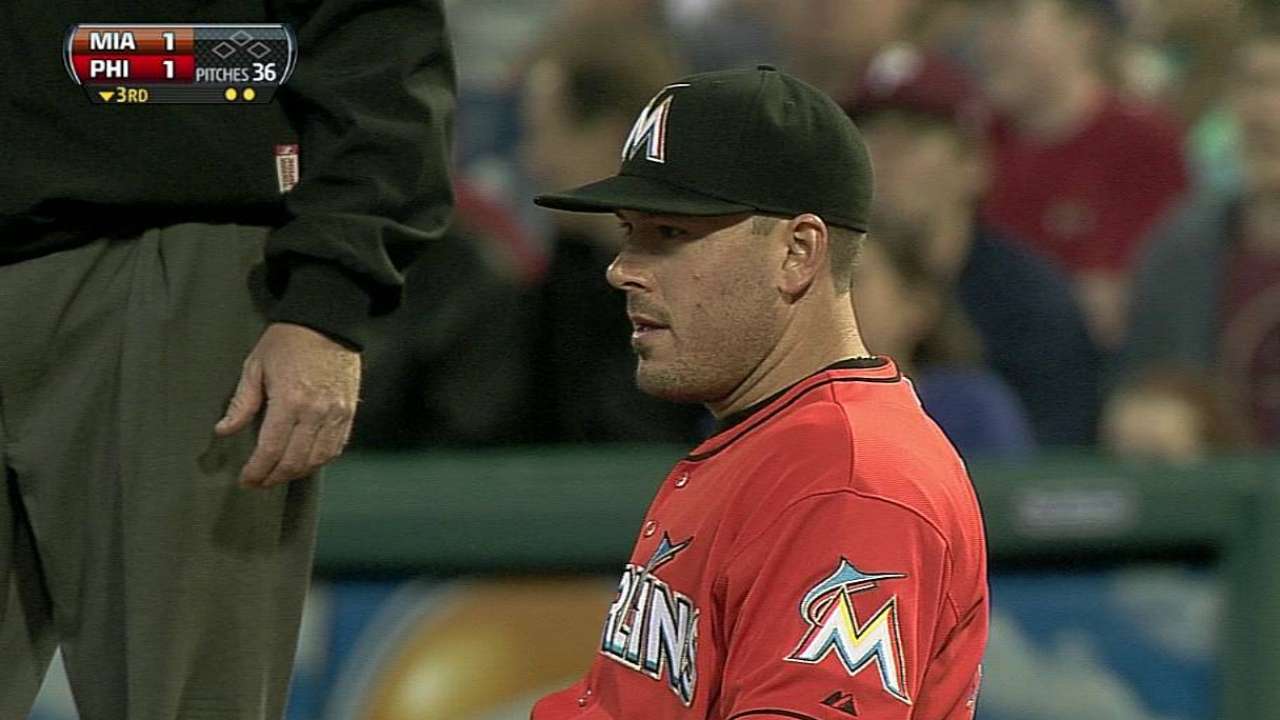 MIAMI -- Every day since Spring Training, Marlins infield coach Perry Hill goes through the fundamentals of playing first base.
Hill teaches everything from positioning to how to hold a runner on. Whether it's responsibilities on relays or how to catch a throw, it's a "whole different ballgame" for many of the guys.
"There's a lot more to it than running over there and putting your foot on the white thing," Hill said. "There's a lot of details to learn to make the job easier we've been trying to cover."
Thanks to a multitude of injuries, the Marlins have been through six first basemen already.
Casey Kotchman and Joe Mahoney -- both signed to fill in for Logan Morrison while he recovered from knee surgery -- have been on the disabled list for most of the season.
Marlins manager Mike Redmond would like to get Greg Dobbs, who has started 30 games at first, some days off, especially with left-handers on the mound.
Hill's pupils of late -- all with limited experience at the position -- have been Nick Green, Matt Diaz and Chris Coghlan. With the team currently carrying three catchers, Miguel Olivo is also an option.
"We've had so many injuries at first, we've got to give [Redmond] some options," Hill said.
Christina De Nicola is a contributor to MLB.com. This story was not subject to the approval of Major League Baseball or its clubs.