Stanton throws, takes swings off tee
Slugger hopes to start jogging soon as he rehabs from injured hamstring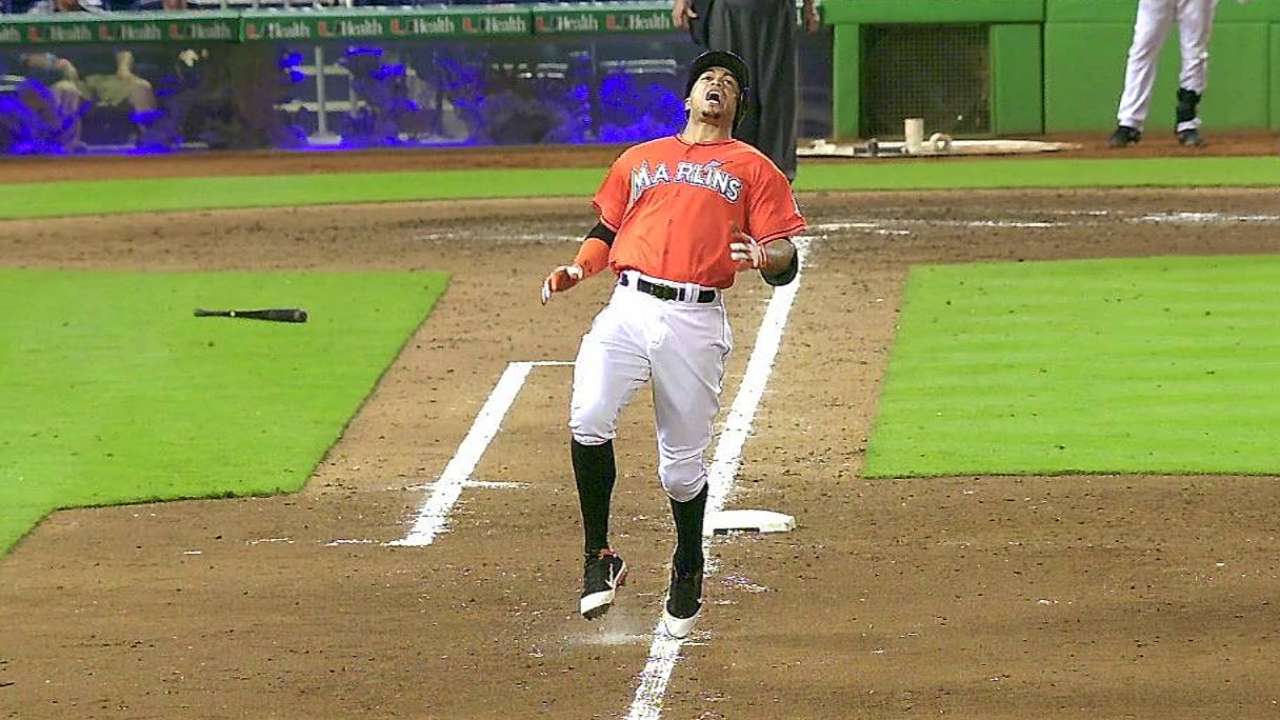 MIAMI -- Giancarlo Stanton threw for the first time since injuring his right hamstring April 30, but his recovery remains a work in progress.
The 23-year-old slugger, who is on the 15-day disabled list, has not started jogging, but hopes to soon. He has run in the pool. He was with his teammates stretching before batting practice on Wednesday.
Stanton did take a few swings off a tee, but none off live pitching.
"Running's going to be ... I'm sure I can hit way sooner than I'll be able to run," Stanton said. "I can already put weight on it pretty well."
Rookie Marcell Ozuna has batted .300 (15-for-50) with one home run and five RBIs in Stanton's place, collecting three assists in right field.
Stanton doesn't anticipate the injury keeping him out as long as it has for Casey Kotchman, who has been on the DL with a strained left hamstring since April 5.
"When you can walk around fine and look functional, you think you'll be back a little bit quicker," Stanton said.
Christina De Nicola is a contributor to MLB.com. This story was not subject to the approval of Major League Baseball or its clubs.