Mathis joins Marlins after season-opening DL stint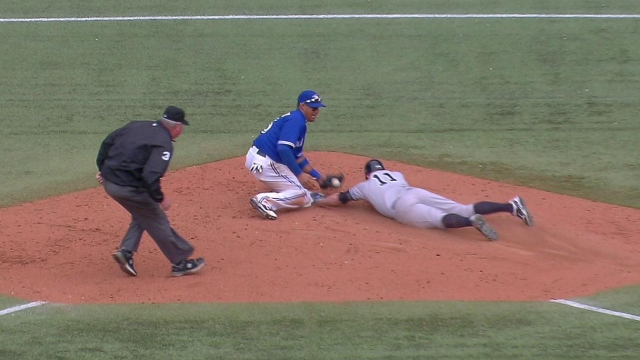 MIAMI -- There was a two-week span in the spring when Jeff Mathis couldn't get off his recliner.
On Feb. 23, a foul ball off Matt Holliday's bat in the third inning of the first Spring Training game broke Mathis' right collarbone.
Mathis, who has broken his wrist and face before, said this injury was more painful.
"I guess I underestimated the lack of mobility I've had for so long," Mathis said. "When I took the sling off, it was amazing how much atrophy took place in my shoulder, and that's been the biggest grind is just getting the strength back."
The 30-year-old was reinstated from the disabled list prior to Tuesday's series opener against the Reds after rehab-assignment games for both Double-A Jacksonville and Triple-A New Orleans.
Acquired in the big offseason trade with Toronto, Mathis was expected to be Miami's primary backup catcher. The Marlins will carry three backstops for now: Mathis, Rob Brantly and Miguel Olivo.
"It's nice to be back on the field," said Mathis, who doesn't plan on wearing additional padding. "I've been playing down there [in the Minors] for about 10 days, and it's nice to be between the lines and back playing ball and participating again."
Christina De Nicola is a contributor to MLB.com. This story was not subject to the approval of Major League Baseball or its clubs.