Redmond gives updates on rehabbing Marlins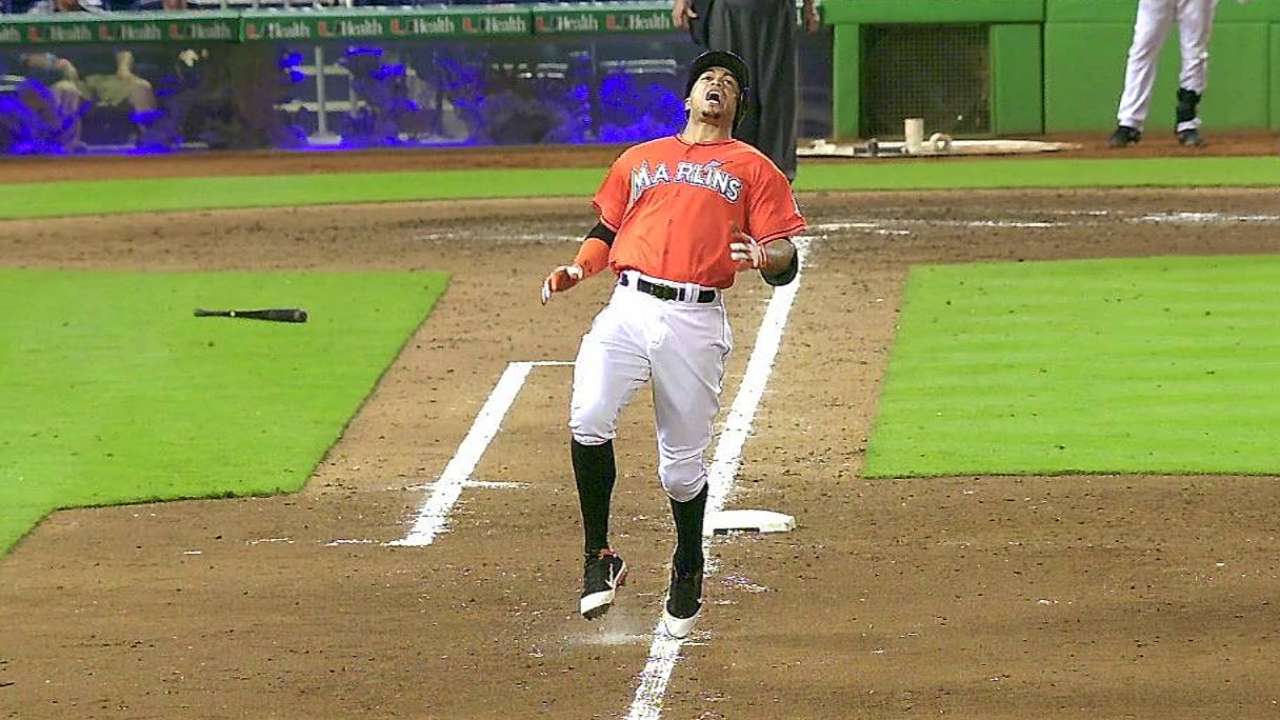 MIAMI -- While Jeff Mathis completed his recovery process, several other Marlins continue to work their way back to health.
Giancarlo Stanton still has not performed any baseball activities, but the slugger has been running in the pool.
Stanton went on the disabled list on April 30 with a strained right hamstring trying to run out a grounder in an extra-inning win over the Mets.
"From what I've heard, it's a similar type of strain to what [Casey Kotchman] has had," Marlins manager Mike Redmond said. "It took him a while. We don't have a timeframe - it's just on how fast he heals and how fast he thinks he can get back on the field."
Logan Morrison, on the 60-day disabled list, was scheduled to play five innings at first base for the first time in extended spring training in Jupiter.
Redmond said he was progressing well. Last September, Morrison underwent right knee surgery. The earliest he is eligible to come off the DL is May 30.
According to Redmond, Kotchman, who is running and taking grounders during batting practice, is close to rehab over the "next few days."
Right-hander Nathan Eovaldi will throw 30 pitches on Thursday. Right-hander Henderson Alvarez started throwing, but is not ready for bullpen sessions.
"Hopefully getting Mathis back is a sign of things to come and get these guys healthy and back where they belong," Redmond said.
Donovan Solano, who was put on the 15-day DL on May 7 (retroactive May 6) with an intercostal strain, said he doesn't have a timeframe for his return.
Christina De Nicola is a contributor to MLB.com. This story was not subject to the approval of Major League Baseball or its clubs.