Dietrich, Ozuna get chance in heart of lineup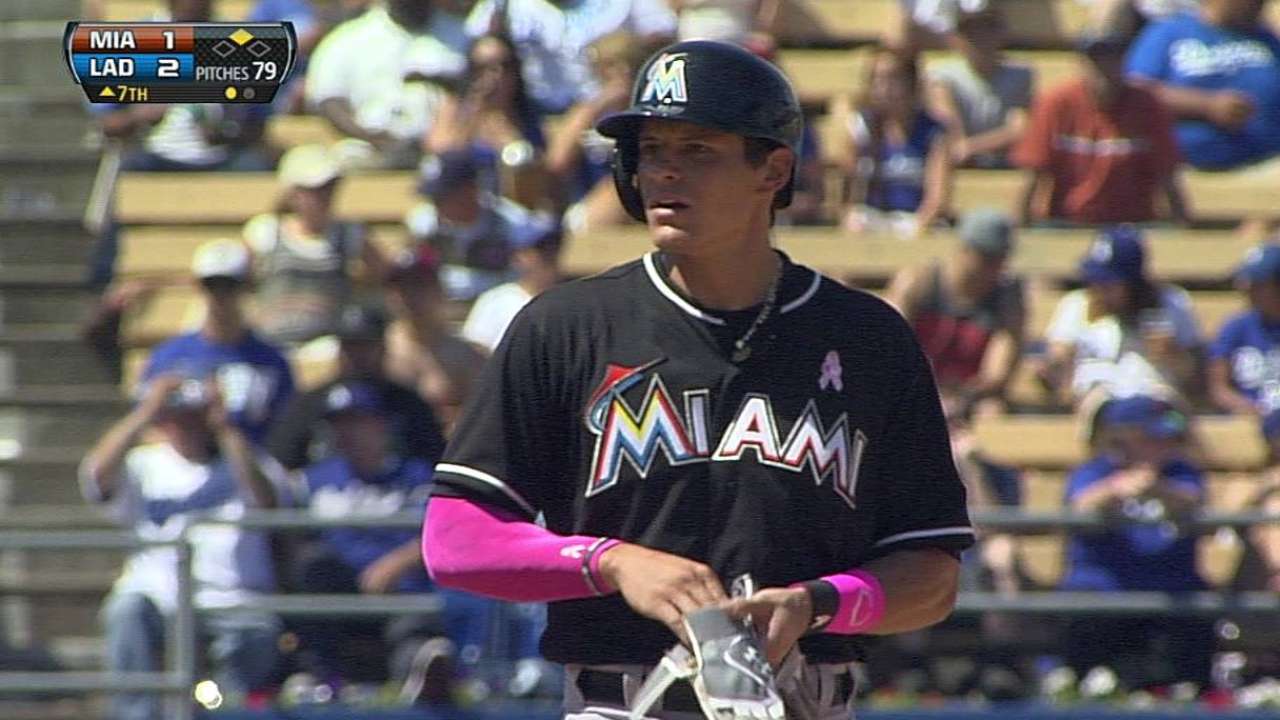 MIAMI -- During the spring, the most-asked question to Marlins manager Mike Redmond concerned who would hit behind slugger Giancarlo Stanton in the lineup.
With Stanton and other key cogs on the disabled list, Redmond has used a variety of different lineups, hoping to spark an offense that has produced a Major League-low 108 runs entering Tuesday.
That didn't change for Tuesday night's series opener against the Reds, as he placed rookies Derek Dietrich and Marcell Ozuna in the heart of the order -- batting third and fourth, respectively.
"We've used many combinations this year, and I'm sure you talk about it all the time and think I'm out of my mind -- and I might be -- we're looking for guys to produce," Redmond said. "It seems like all these different combinations we use seem to produce the same thing.
"We'll go with a couple of young guys in the middle of that order I know will go up there and swing the bat and see what happens."
Dietrich, 23, playing in just his fourth big league game after his callup from Double-A Jacksonville, entered Tuesday 4-for-11 with a double, home run and three RBIs.
Ozuna, 22, entered Tuesday with 12 big league starts, batting .326 (15-for-46) with five doubles, one homer and five RBIs. He is also tied for the National League lead for right fielders with three assists.
"I'm not scared," Redmond said. "They know I have confidence in them just like I do with everyone on this team. 'Go out there and have fun and take advantage of the opportunities and situations.' This is a great opportunity for everyone on that field to show what they can do and produce. We're looking for guys to produce."
Christina De Nicola is a contributor to MLB.com. This story was not subject to the approval of Major League Baseball or its clubs.