Pierre still going strong at 35 stealing bases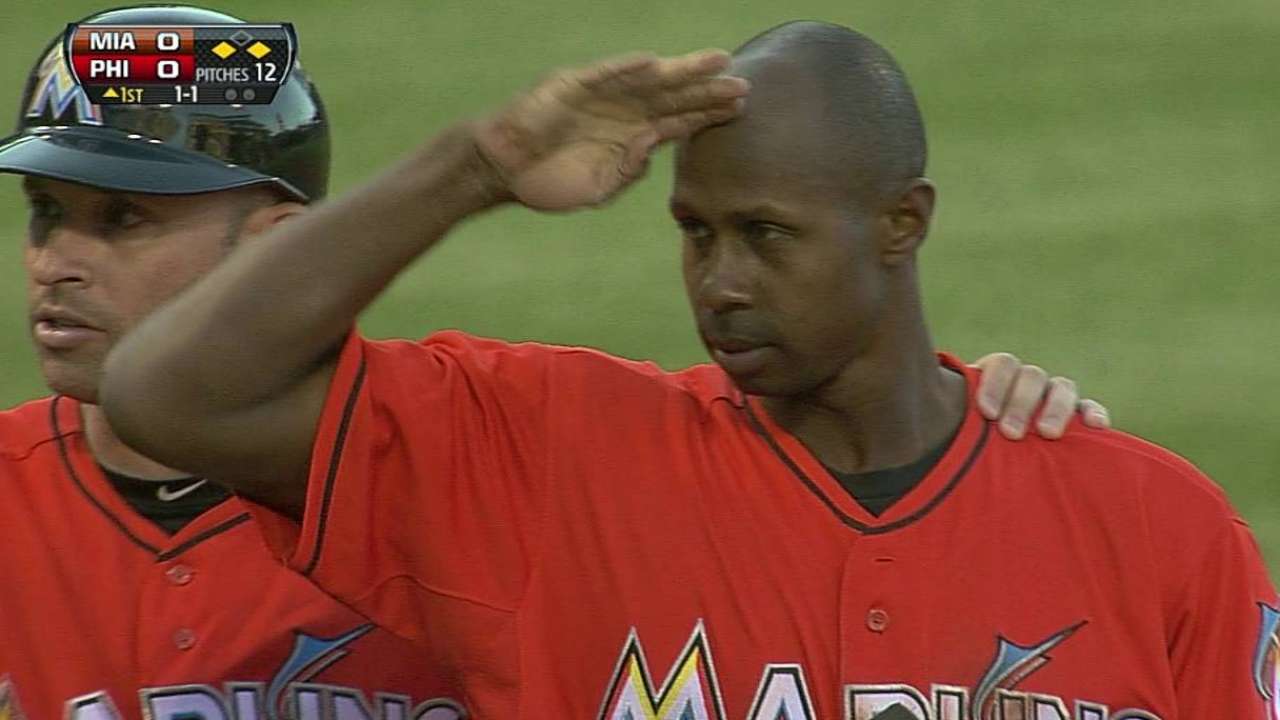 SAN DIEGO -- At age 35, Juan Pierre has no intention of slowing down, especially when he is on the bases.
Already on the road trip, the Marlins left fielder reached a milestone by stealing his 600th career base. He continues to be on the run.
With 12 stolen bases, he is tied with Boston's Jacoby Ellsbury for the most in the Major Leagues entering play on Wednesday. But in the Marlins' 1-0 win to the Padres, Pierre was thrown out trying to steal second by San Diego's Nick Hundley.
Pierre is no stranger to leading the league in steals. In 2010 with the White Sox, he swiped 68 bases, a career high.
During the Marlins' 2003 World Series championship season, Pierre swiped a franchise record 65 bases. And in 2001, Pierre and Jimmy Rollins of the Phillies tied for the most steals in the National League.
Can he pace the league in steals at age 35?
"When you get up in age, you don't usually see guys doing that," Pierre said.
An exception was Hall of Famer Rickey Henderson. In 1998, at 39, Henderson stole 66 bases.
Miami manager Mike Redmond is pulling for Pierre.
"I hope he wins it," Redmond said. "I know he doesn't care about that stuff, but I'm pulling for him. JP, this guy, his work ethic, and what he brings to this team is off the charts."
Pierre's work ethic is among the best in the game.
"It's impressive," Redmond said. "JP deserves everything he gets in this game. He's earned it. I didn't think he could ever keep that work ethic up. He's a special player, and a special guy."
Joe Frisaro is a reporter for MLB.com. He writes a blog, called The Fish Pond. Follow him on Twitter Share This