Green back after five-day Minor League stint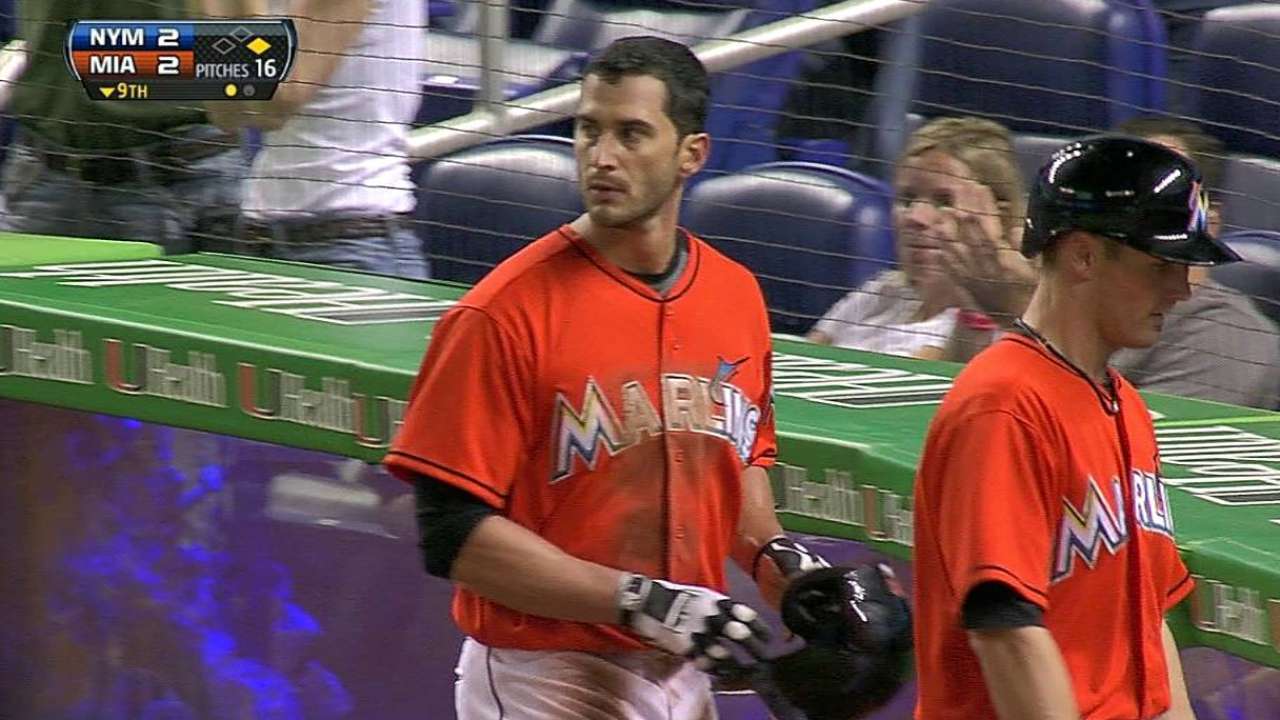 SAN DIEGO -- Nick Green certainly understands what it is like to be on standby.
In the unpredictable world of a veteran utilty player, Green knows he could be coming or going at any time. Usually, transactions take a little longer than five days.
On Tuesday, the Marlins selected Green's contract five days after he was designated for assignment. The 34-year-old infielder was brought in because second baseman Donovan Solano was placed on the 15-day disabled list with a strained left intercostal. He didn't play in Wednesday's 1-0 loss to the Padres.
"You never know what's going to happen," Green said. "But you certainly don't expect something to happen this fast, even though it's happened to me before."
When he was with the Yankees in 2006, from June 6-27, he was part of four transactions in 21 days.
"I got called up because [Derek] Jeter was hurt," Green said. "I was up for a week, and I got sent down for literally like three days, and Miguel Cairo got hurt. When Cairo got healthy, [Robinson] Cano got hurt."
Green opened the season at Triple-A New Orleans, but on April 18, he was brought up when shortstop Adeiny Hechavarria went on the disabled list with a bruised right elbow.
Green delivered a walk-off sacrifice fly on April 29 in a 5-4 win over the Mets in 15 innings.
"I'm glad everything is still fresh for me," Green said. "It's not like I've been gone for months."
Joe Frisaro is a reporter for MLB.com. He writes a blog, called The Fish Pond. Follow him on Twitter Share This