Marlins starters heaping praise on Olivo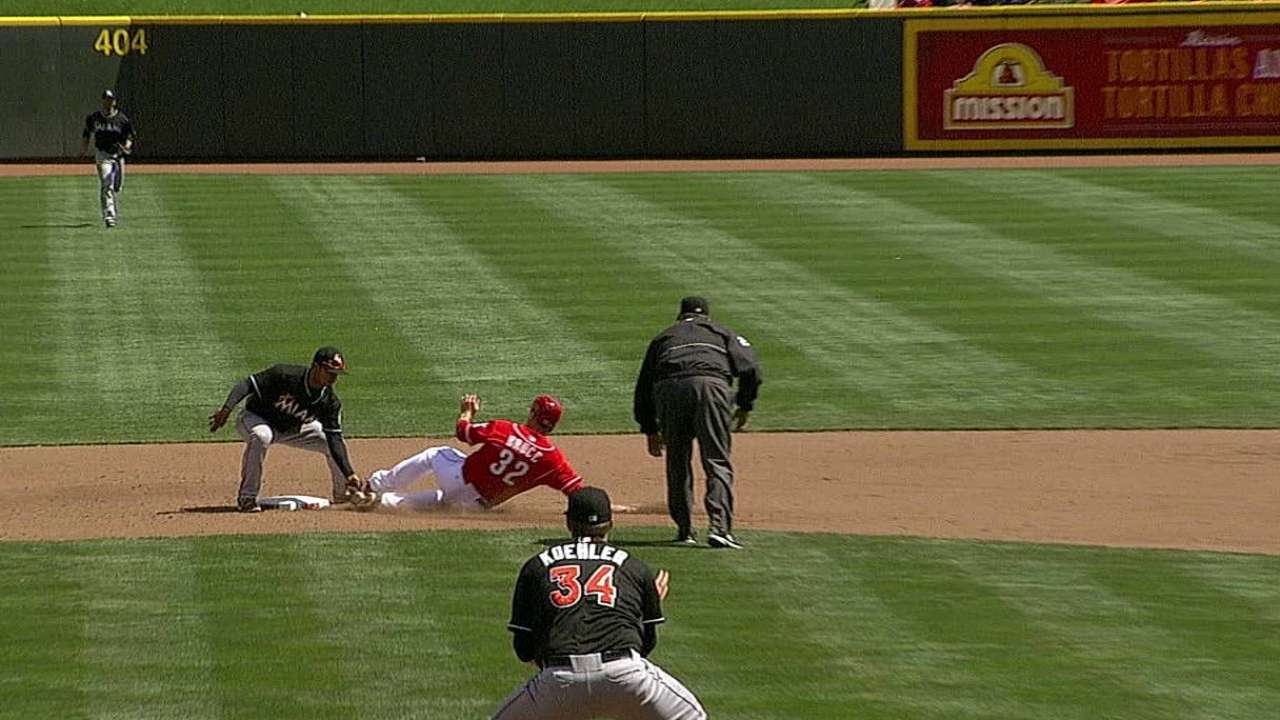 SAN DIEGO -- The wins over the weekend went to the Marlins' starting pitchers. The credit, however, is going to catcher Miguel Olivo.
Kevin Slowey went out of his way to praise Olivo's game-calling in Sunday's 14-2 win over the Phillies.
Slowey struck out seven and scattered two hits over seven scoreless innings.
"For me, the whole game, it was me out there kind of being guided by Miguel Olivo," Slowey said. "That guy has been playing baseball a long time. He's caught games that have been blowouts on both sides. He's caught close games. He's caught Cy Young winners. When you're in foreign territory over the course of the year, you look to him."
Marlins fans may remember that in 2006, it was Olivo who was behind the plate for Anibal Sanchez's no-hitter against the D-backs.
"He called an incredible game," Slowey said of Sunday's performance. "All I had to do was worry about throwing. It was really a pleasure."
Slowey wasn't the only starter to make a point of mentioning Olivo. Rookie Jose Fernandez offered similar comments after his seven-shutout-inning, nine-strikeout performance on Saturday night.
On a youthful squad, Olivo offers a veteran presence in a backup catching role. Rob Brantly, 23, is the regular catcher. But Brantly has less than one full season in the big leagues.
Olivo says there are no secrets to what he is offering.
"I'm just following the scouting report," he said. "I come here early, I watch the video of how other teams are pitching [opposing hitters]. I follow them."
Joe Frisaro is a reporter for MLB.com. He writes a blog, called The Fish Pond. Follow him on Twitter Share This