Pierre's hard work appreciated by teammates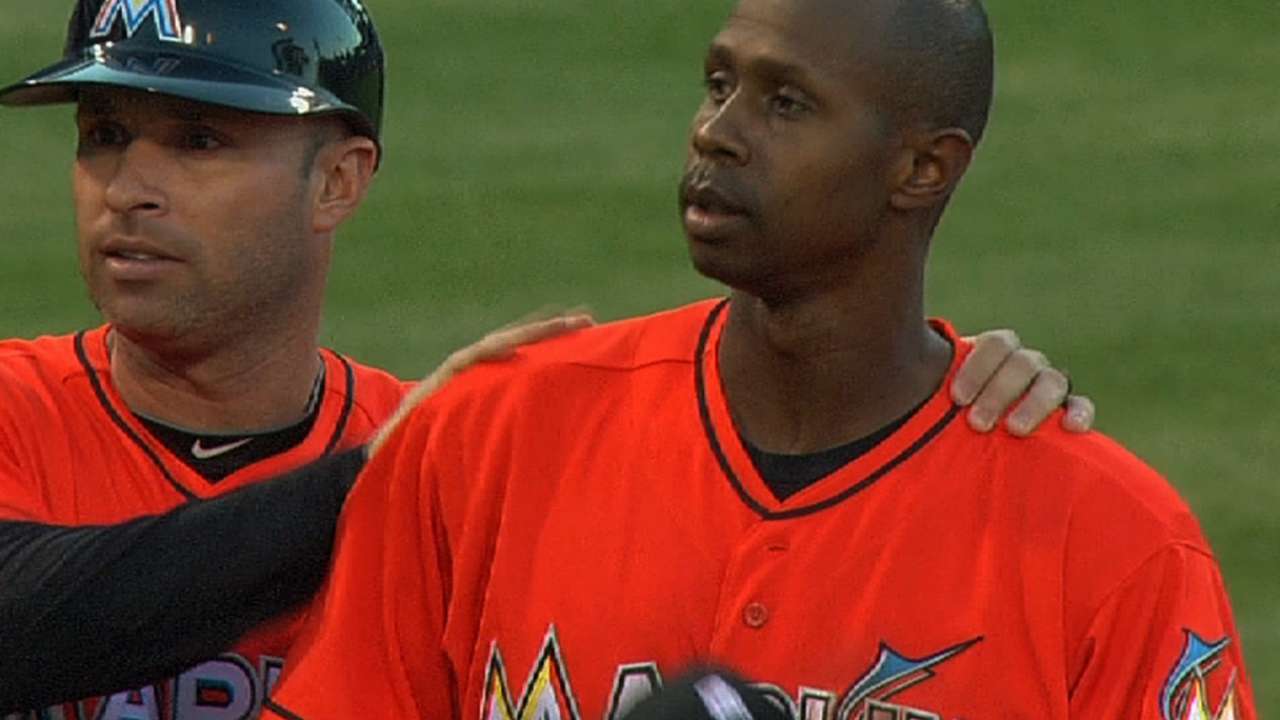 PHILADELPHIA -- Handshakes, knuckleraps and high-fives are common for players after they've scored a run. The hugs are what reminded Juan Pierre that what he accomplished was special.
In the first inning of Thursday's 7-2 loss to the Phillies at Citizens Bank Park, Pierre stole third base and eventually scored.
The steal had historical meaning because it was the 600th of the 35-year-old's career. Pierre is one of 14 players to reach the milestone.
Pierre also is in more elite company, as he's become the 12th player in league history to have 2,000 hits and 600 steals.
So that's why Pierre was embraced when he returned to the dugout after scoring in the first inning.
"The handshakes are normal," he said. "A lot of hugs. That's cool for your teammates to do that and recognize you. Like I've said, stolen bases are not that high on the list for people to recognize."
Pierre has long been respected for his unrelenting work ethic.
"To the young guys, I hope to tell them, that it's from a lot of hard work," he said.
Pierre has enjoyed a tremendous career for a player who lacks power and a strong throwing arm.
"I've been always been a guy that they said couldn't hit, couldn't throw and couldn't do this or that," he said. "But a lot of hard work got for me 2,000 hits.
"It was never given to me. I was never a big prospect. When I got called up, there wasn't any fanfare. I was hard-nosed, hard-grinding. Hopefully that motivates [young players] that they don't have to be the big dog to do something significant."
Joe Frisaro is a reporter for MLB.com. He writes a blog, called The Fish Pond. Follow him on Twitter Share This