Marlins nemesis Diaz joins Miami bench mix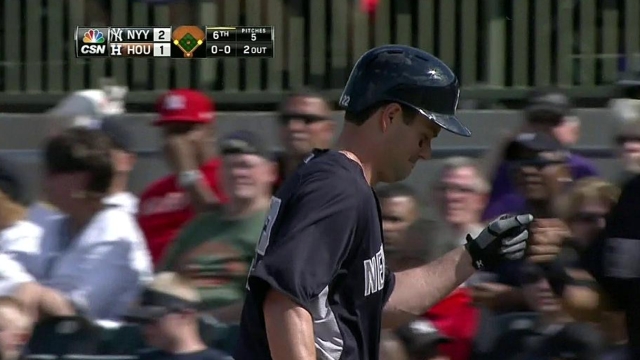 PHILADELPHIA -- For years, the Marlins couldn't get Matt Diaz out. So they did the next best thing: They added the 35-year-old in hopes he can do damage to other teams.
Miami selected Diaz's contract from Triple-A New Orleans on Thursday, and he will provide a right-handed bat off the bench.
"We can use him against lefties," manager Mike Redmond said. "If you look at his track record and overall record, he's hit really well off lefties. He gives us some options in the outfield, and he's been playing the last couple of games at first base. We can use him at first base, too, or pinch-hit."
Diaz is a career .324 hitter against lefties, compared to .259 vs. right-handers.
A product of Florida State University, Diaz broke in with Tampa Bay in 2003, but he made his mark against Miami while playing for Atlanta.
He is a career .360 hitter against the Marlins, with 10 homers and 29 RBIs.
Even workers at the Marlins' old home, Sun Life Stadium, were aware of Diaz's impact.
"My wife tried to park in the old stadium, and they said, 'No, we're not letting you in.' They let her in, eventually; they were just messing with her," Diaz said Thursday. "It was one of those things where you thought you were going to jinx it by talking about it. But it never got jinxed, I don't know why."
Diaz joked about why he contacted the Marlins when he was looking to hook up with a team.
"It was one of the first calls you made, because you know they think you're good because you have good numbers against them," he said.
Diaz likely could see action in left field against left-handers as a right-handed-hitting counterpart to lefty-swinging Juan Pierre. Redmond even talked about Austin Kearns playing some left field, with Diaz at first base, a position he has never played in the big leagues.
One reason Diaz feels he has had success against lefties is because of his upbringing. Growing up, his brother, Zach, was a left-handed pitcher.
"He used to strike me out with changeups all the time in the backyard," Diaz said. "It really made me mad."
Zach, two years older, also attended Florida State.
"My first college at-bat came off of him in the 'Garnet and Gold Game,'" Diaz said. "It was a fall ballgame. He was one of the starting pitchers at the moment. I hit him off the top of the wall in right-center field, and from that moment I became a starter, and he went to the bullpen. I felt terrible. He's my hero in life."
Joe Frisaro is a reporter for MLB.com. He writes a blog, called The Fish Pond. Follow him on Twitter Share This