Brantly back in groove at the plate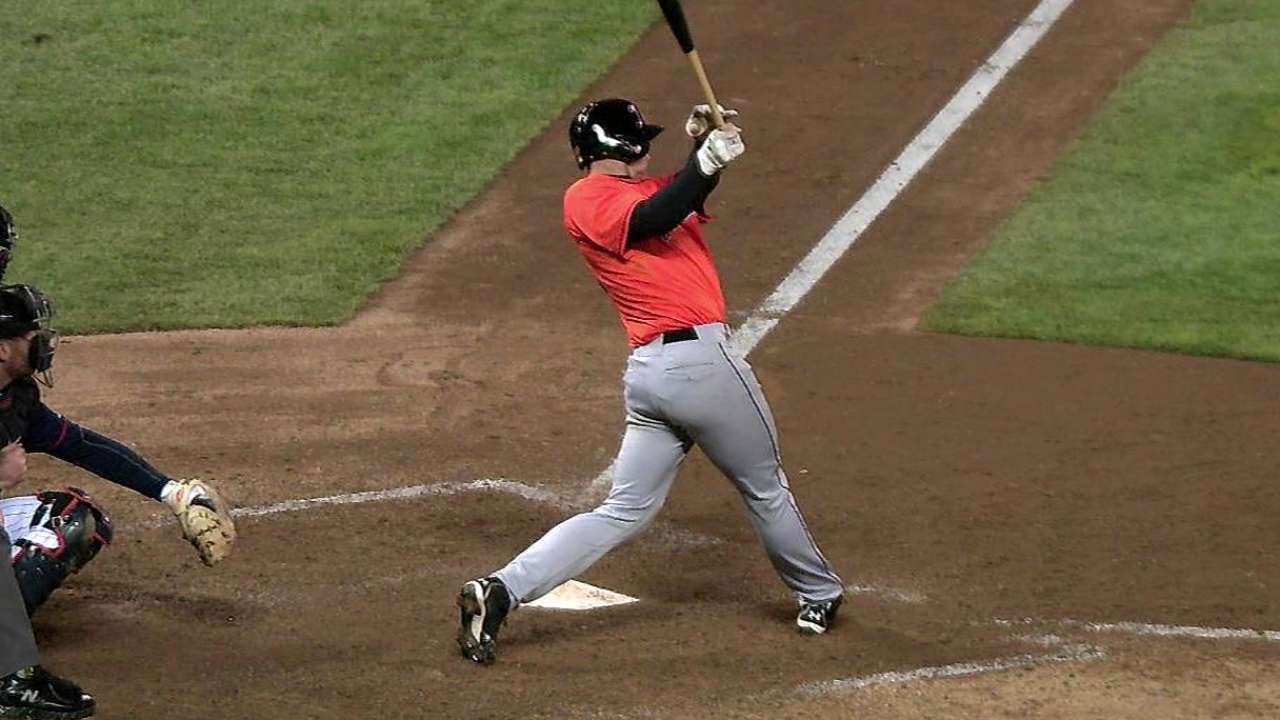 MIAMI -- Marlins catcher Rob Brantly believes he had just begun to hit his stride when last season ended.
The rookie catcher, acquired via a midseason trade with the Tigers, finished with a .290 batting average, three home runs, eight doubles and eight RBIs in 31 games. In September, he recorded a nine-game hitting streak.
That's why Brantly found the start to this season so frustrating.
The 23-year-old and hitting coach Tino Martinez have recently worked in the cages on his approach at the plate, taking a step back and not chasing pitches out of the zone.
"It's easy: You try to do too much and you get too jerky, mostly with your body," Brantly said. "He's helping me stay back and keeping me loose because it's quicker."
What the pair discussed seems to be working so far.
Over his past four games, Brantly is 6-for-13 (.462) with four doubles, five RBIs and three walks. His seven doubles lead the team.
"Part of the reason they told me they brought me over here is I can work the gaps pretty well," Brantly said. "Right now, I'll stick to doing my best to drive in runs with runners on base and getting in scoring position to lead off an inning."
Christina De Nicola is a contributor to MLB.com. This story was not subject to the approval of Major League Baseball or its clubs.