Pierre not providing expected spark atop order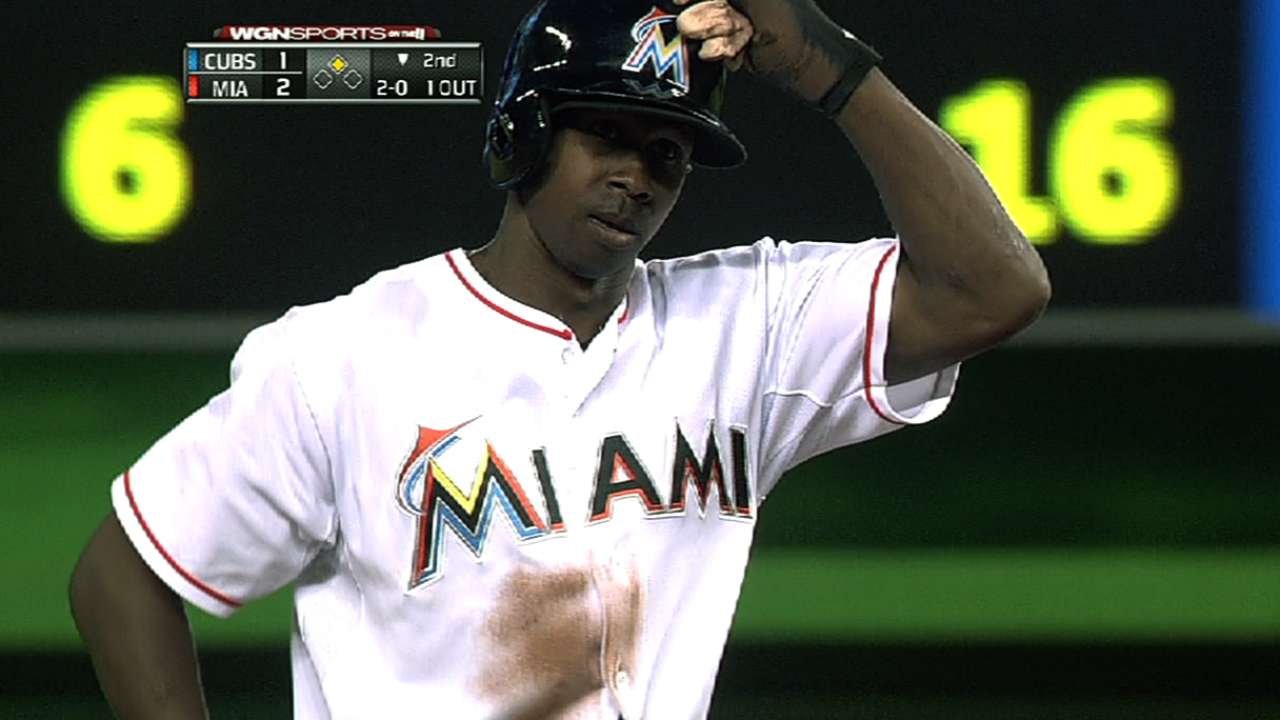 MIAMI -- Runs have been hard to come by for the Marlins in April -- just 61 over the season's first 24 games entering Sunday.
With nine home runs as a team, the offense has needed to manufacture runs. That can be difficult, however, when Miami's leadoff hitters post a Major League-worst .173 average.
"Just getting anybody on has been a struggle," Juan Pierre said. "If you're a leadoff guy -- that's why I was brought in to get on base and cause havoc and make it easier on the rest of the guys in the lineup. I haven't got it done."
Pierre, in his second stint with the Marlins, was signed in the offseason to be that presence at the top of the order.
Despite a solid spring when he hit .328 with a double, triple, four walks and five steals over 19 games, Pierre has struggled along with his teammates.
The 35-year-old is batting .207 after Saturday night's pinch-hit infield single in the seventh inning. Pierre has struck out 11 times and walked once. He has stolen five bases.
In 130 games with the Phillies last season, he hit .307 with 17 extra-base hits and 37 stolen bases.
"It just happens," Pierre said. "I've been through it before unfortunately. It's more that the team is not winning and I'm not doing well and me [contributing] to the team losing. I'm fine physically and mentally. It's frustrating, but something you go through in the course of a season."
Christina De Nicola is a contributor to MLB.com. This story was not subject to the approval of Major League Baseball or its clubs.