Injured Hechavarria, Alvarez, Mathis making progress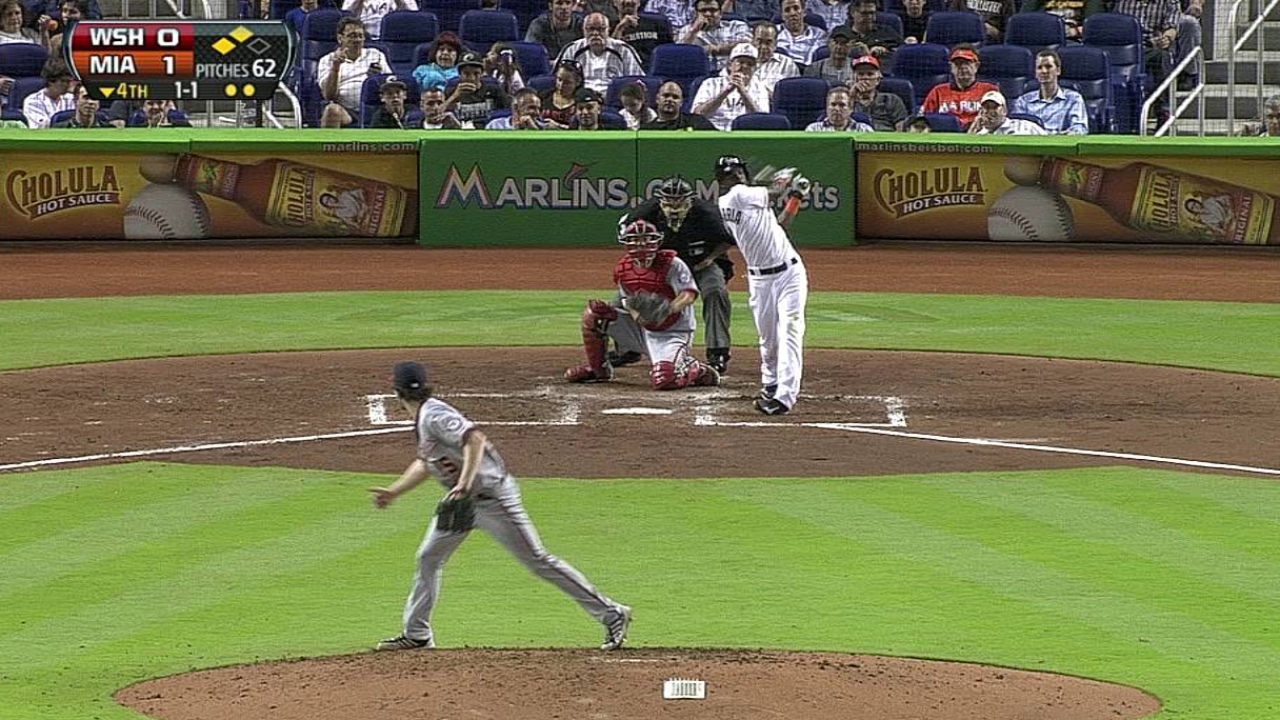 MIAMI -- Several Marlins, including shortstop Adeiny Hechavarria, continue to make promising steps on their roads to recovery.
According to manager Mike Redmond, Hechavarria -- out with a bruised right elbow -- swung the bat on Saturday and felt good. Unless the 24-year-old arrives to the ballpark on Sunday sore, he will rehab in Jupiter, Fla., on Monday and Tuesday.
If everything goes well there, he will travel with the team on its seven-game trip to Philadelphia and San Diego and could be reinstated from the disabled list on Thursday.
"It's a good sign for us and for him," Redmond said. "He looked good swinging the bat and said everything feels good. Just stay on course."
Right-hander Henderson Alvarez, who began the season on the disabled list with inflammation in his shoulder, threw 45 pitches while facing hitters in a simulation game. The 23-year-old will start his rehab assignment on Thursday in Jupiter.
The plan is for him to start at 60 pitches and build his count up to around 90-95 by the time he's big league ready.
"After being gone for awhile, we've got to take care of him and not run him out there for 110 pitches his first start," Redmond said. "We've got to make sure we take care of him, sort of like we would a guy out of Spring Training. See how he does and go from there. Protect him for the long haul."
Backup catcher Jeff Mathis, who broke his right clavicle in late February, is also scheduled to start his rehab next week.
"It's good news," Redmond said. "We're starting to get some guys back close to healthy, at least starting the process of getting back to playing."
Christina De Nicola is a contributor to MLB.com. This story was not subject to the approval of Major League Baseball or its clubs.