Unlike last April, Dunn off to impressive start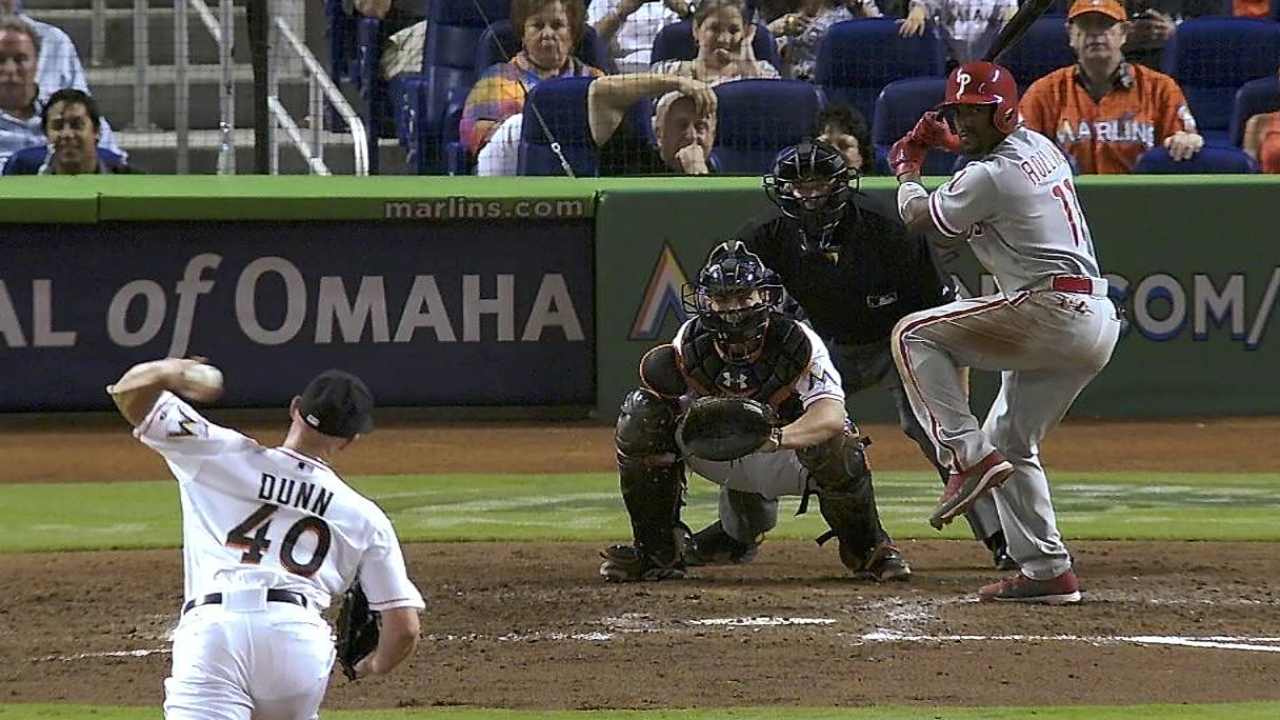 MIAMI -- Last April didn't treat Marlins left-hander Mike Dunn too kind.
Dunn, then in his fourth season, held a 9.53 ERA through eight games, allowing seven runs (six earned) on eight hits with six walks. It was punctuated by an effort in which he surrendered three runs in 2/3 innings against the D-backs.
As a result, the Marlins sent him to Triple-A New Orleans to work on his delivery.
"It puts everything into perspective," Dunn said. "In the heat of the moment, you don't realize what you have to do and you're sent down -- you got sent down for a reason and you've got to figure it out and make changes and adjustments. Last year was getting my mechanics back."
Other than a rough September when he gave up eight runs in seven innings, Dunn's return to the Majors included solid summer months: a 0.00 ERA in June, 2.25 in July and 2.00 in August.
Over his 12 appearances this season, the 27-year-old has maintained that momentum with a 2.45 ERA -- third-lowest on the team -- with just three earned runs in 11 innings. He has struck out 12 while walking only three.
More importantly, the southpaw has improved his numbers against left-handed hitters.
They have just five hits (two for extra bases) in 23 at-bats for a .217 batting average. In 2012, lefties went 27-for-92 (.293) with seven doubles and two home runs.
"It's from throwing more strikes with all my pitches, not just my fastball," Dunn said. "Last year I was throwing strikes with my fastball but nothing else. Everyone was just waiting for my fastball and if I missed a spot, I got hit. This year if I'm not hitting my spots with my fastball, I've got my breaking stuff and it helps out a lot."
Christina De Nicola is a contributor to MLB.com. This story was not subject to the approval of Major League Baseball or its clubs.