Playing with DH new challenge for Redmond, Marlins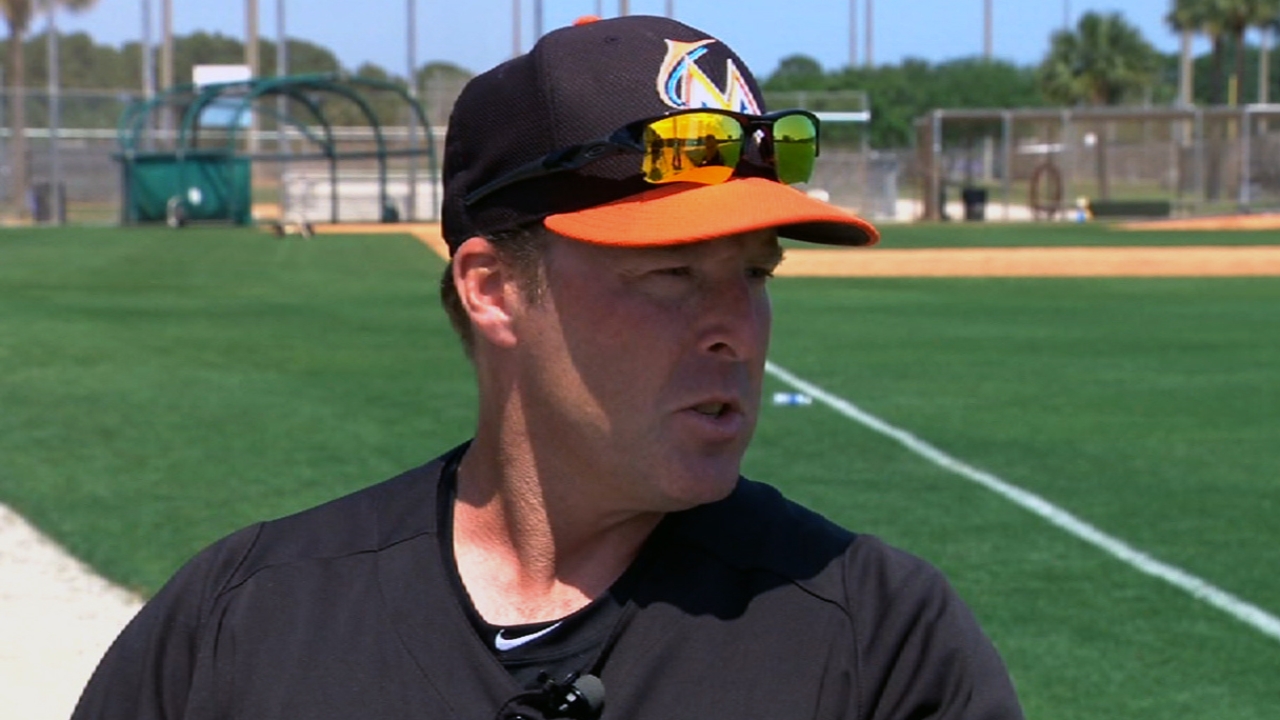 MINNEAPOLIS -- Different rules for each league present a whole new set of challenges for manager Mike Redmond.
For the first time this season, the Marlins are playing in an American League park, which means the addition of the designated hitter. Greg Dobbs got the honor in Game 1, hitting cleanup.
"As far as managing, of course, with the American League with the DH, it eliminates so much strategy," Redmond said. "You really just sit there and try to figure out when you are going to take your pitchers in and out. In the National League, there is so much going on all the time."
Throughout the course of an NL game, Redmond is thinking ahead, constantly grappling in his mind about when to pinch-hit or when to replace his pitcher.
"In every inning, you're thinking about the next inning," he said. "Sometimes I'm watching our guy pitch and I'm already thinking about who is leading off for us the next inning. You are always aware of where that pitchers' spot is in the lineup. You're trying to figure it out. It seems like the scenarios that run through your mind come about."
Facing the Twins at Target Field in a day-night doubleheader on Tuesday provides the Marlins their first taste of Interleague Play.
The 41-year-old Redmond, a former catcher, is managing for the first time in the big leagues. In his 13 seasons as a player, he spent extensive time in both leagues.
There also has been widespread speculation that in the future, perhaps three or four years away, MLB will do away with pitchers hitting and go full-time to the designated hitter in both leagues.
For Redmond, who spent five seasons playing for the Twins, he sees benefits for both styles of play.
"I liked the American League," he said. "As a catcher, you had to really work to get your pitcher through nine hitters, because some of those teams were loaded."
Joe Frisaro is a reporter for MLB.com. He writes a blog, called The Fish Pond. Follow him on Twitter Share This