Stanton can't snap out of slump in Friday's win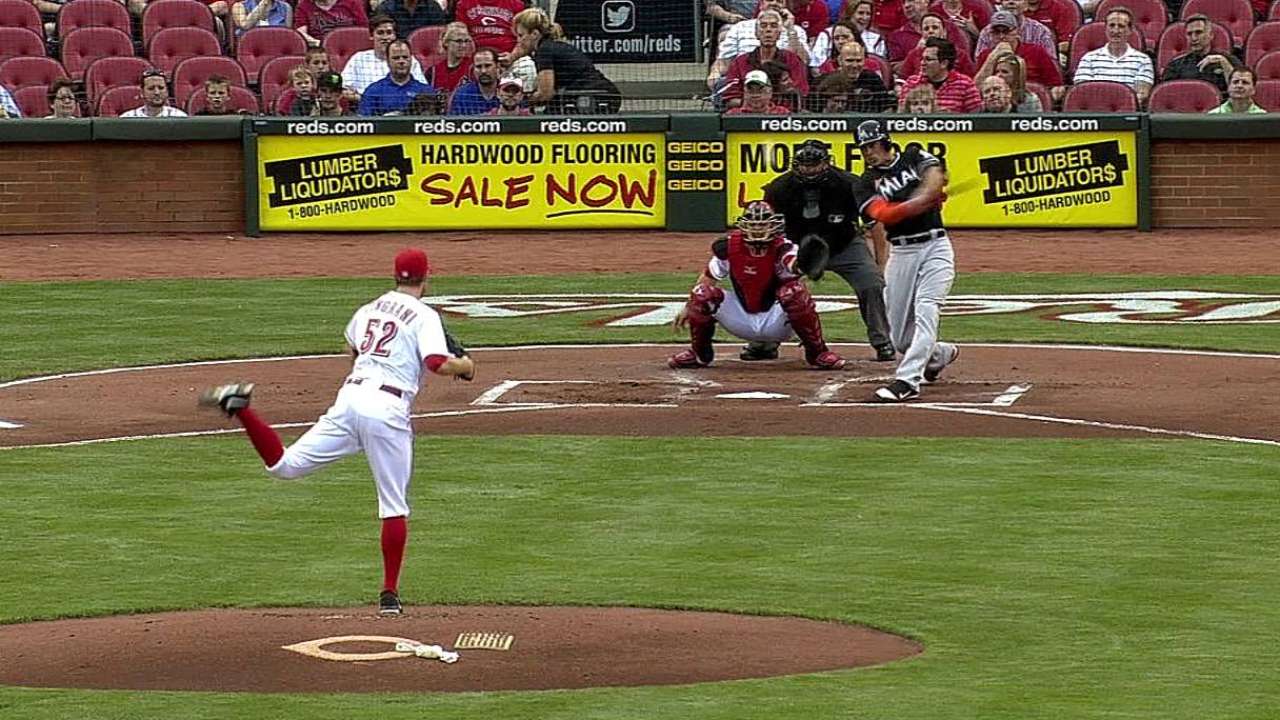 CINCINNATI -- Giancarlo Stanton's early season struggles continued Friday night against Cincinnati.
Stanton -- making his second start since being activated from the disabled list with a bruised shoulder -- entered the game with a career .800 average (4-for-5) off of Reds starter Mat Latos but went 0-for-4 with two strikeouts. He has struck out 16 times in 36 at-bats this season and has yet to homer or drive in a run.
"He's just got to keep grinding," Marlins manager Mike Redmond said.
It's possible that Stanton, who was an All-Star in 2012, is trying to do too much, especially on a team that is last in the majors in home runs, runs and batting average.
He had a prime opportunity to drive in a run in the sixth inning with Juan Pierre on third base and only one out, but he hit a fielder's choice to Reds shortstop Zack Cozart, who fired to catcher Ryan Hanigan for the out at home.
Stanton is hitting .162.
"If he tries to do too much, he's going to get himself into trouble. It's easy to say but tough to do," Redmond said. "Believe me, he wants to drive in runs, he wants to hit, he wants them to pitch to him every single time. But in reality, that's not going to happen all the time.
"Part of the development process for him is being able to stay in the zone and only do what he can do. If he tries to carry the weight of the team, he's going to struggle."
Tony Meale is a contributor to MLB.com. This story was not subject to the approval of Major League Baseball or its clubs.