Kotchman still recovering from pulled hamstring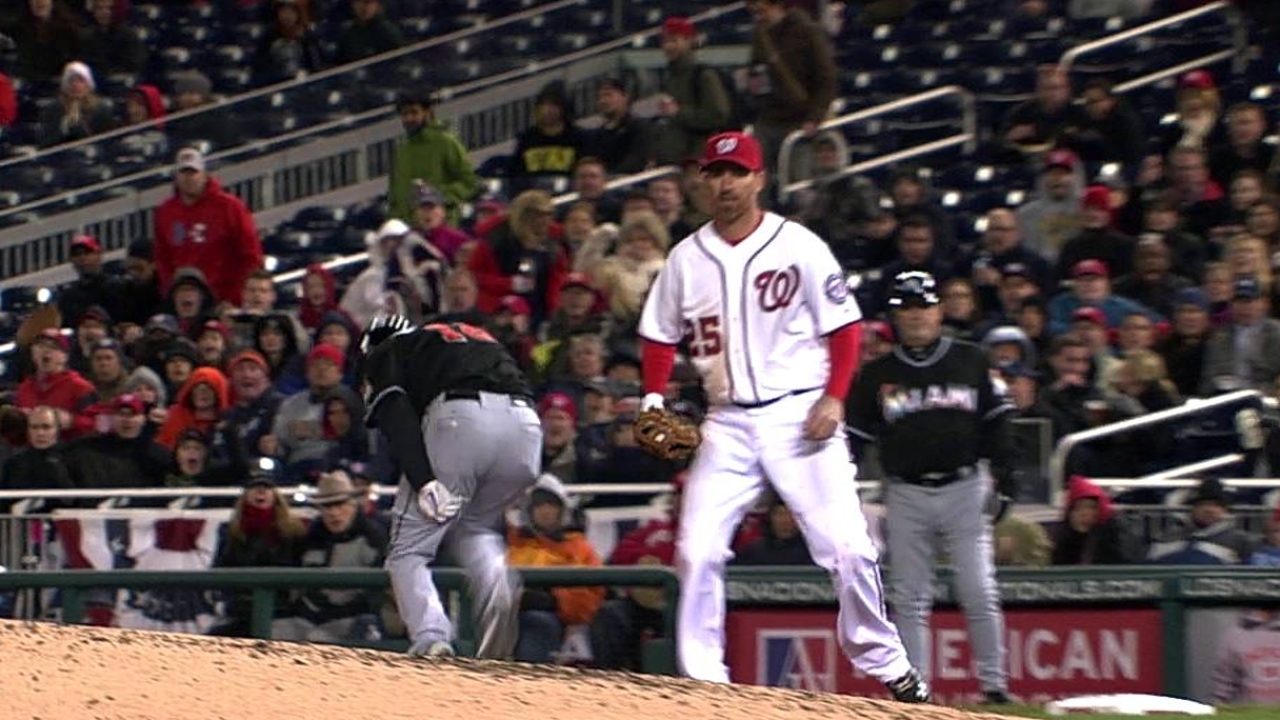 CINCINNATI -- Marlins first baseman Casey Kotchman is still nursing the left hamstring that he pulled in a 3-0 loss to the Nationals on April 3.
Kotchman came up lame after grounding into a double play in the second game of the season. Initially listed as day to day, Kotchman was put on the 15-day disabled list.
"He's still the same," Marlins manager Mike Redmond said. "It just takes time. He pulled that thing pretty good. He's progressing, but it just takes time for that thing to heal."
The fact that Kotchman's game is not contingent on speed bodes well for a relatively quick return. The 30-year-old has 14 steals in nine-plus big league seasons.
"Obviously speed is not a huge part of his game, so he can probably come back quicker from that injury than, say, Juan Pierre," Redmond said. "But I'm sure as soon as he's ready to start moving and doing baseball stuff, he will."
Kotchman, a career .261 hitter, is hitless in five at-bats this season.
Tony Meale is a contributor to MLB.com. This story was not subject to the approval of Major League Baseball or its clubs.