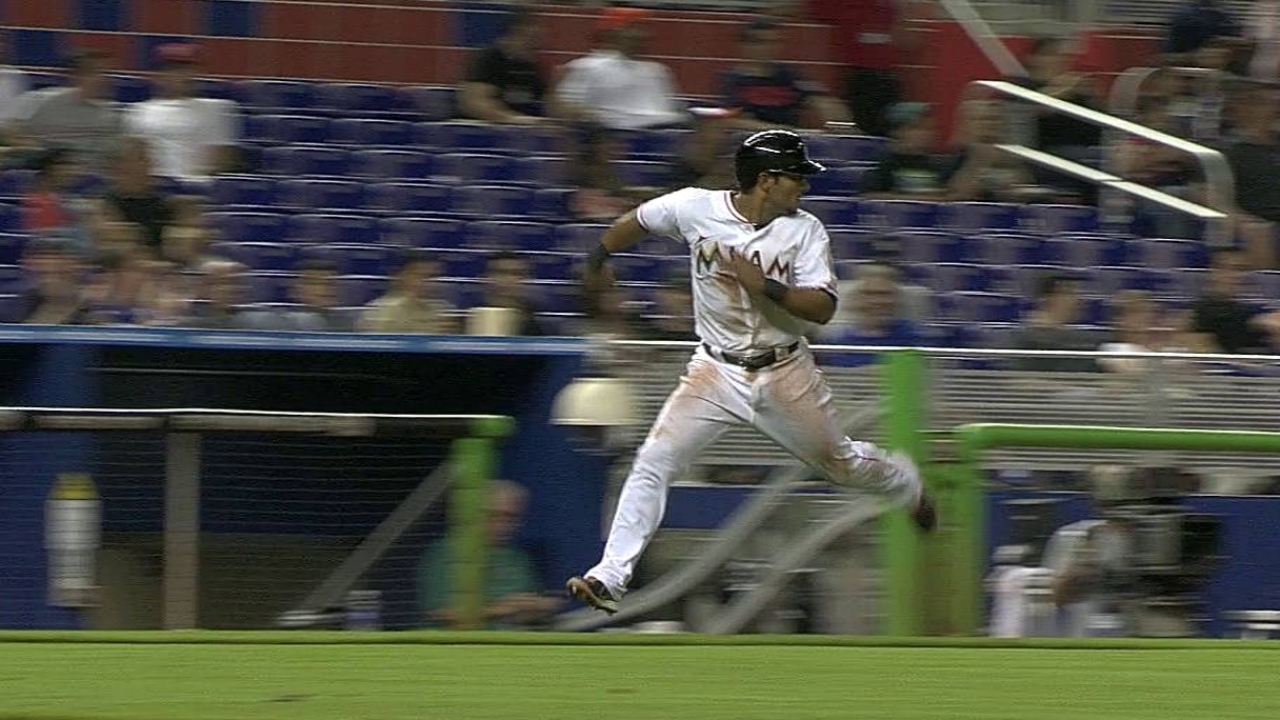 CINCINNATI -- Miami outfielder Juan Pierre, who has played in every game this season, was not in the starting lineup Thursday night against the Reds. Pierre, 35, had played in all of Miami's 15 games due to a slew of Marlins injuries.
He was replaced in left field by Chris Coghlan.
"I've been wanting to give JP a day off for a while," Marlins manager Mike Redmond said. "We've just needed him to go out there, and he's done a great job grinding it out every single day. We've had to have him play because we've had guys banged up. I told him the other day i wanted to give him a break."
It helps that Reds starter Tony Cingrani is left-handed, so Redmond can avoid the lefty-on-lefty matchup with Pierre on the bench.
Pierre, a career .296 hitter, is hitting .207 with three steals and one RBI in 58 at-bats.
Tony Meale is a contributor to MLB.com. Marlins beat reporter Joe Frisaro contributed to this report. This story was not subject to the approval of Major League Baseball or its clubs.