Polanco bringing veteran presence and professional bat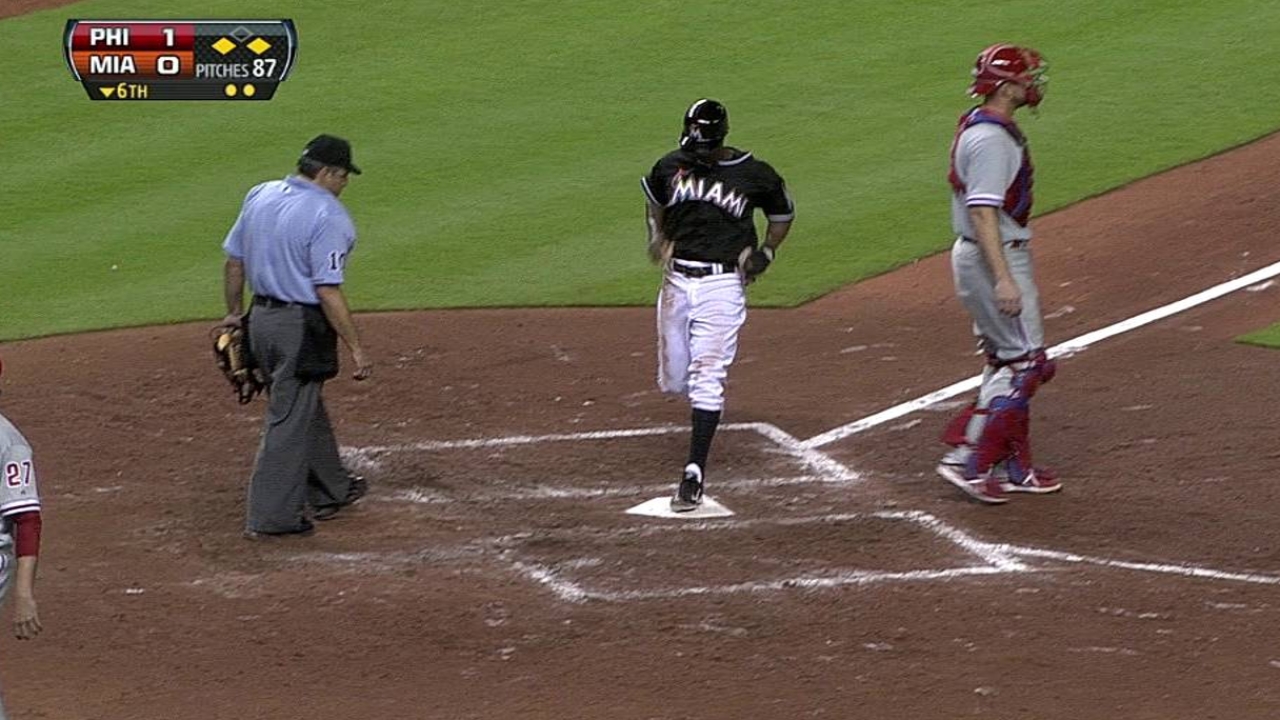 MIAMI -- Marlins third baseman Placido Polanco checks the lineup every day just to make sure he doesn't accidentally wind up in the on-deck circle with the second hitter by habit.
On Friday night against the Phillies, one of his former teams, Polanco initially found himself plugged into the cleanup spot, but was bumped up a spot in the lineup after Giancarlo Stanton was scratched with a sore left shoulder.
"My approach is the same," Polanco said. "I don't really think about it. The game is already hard and when you add to it, it's like Yogi Berra said, 'How can you hit and think at the same time?'
"Even if I was on a team full of veterans my approach would be the same. Every at-bat you want to have a good at-bat. The game talks to you whether you're leading off or want to get on base or driving in and hitting with men in scoring position trying to get a pitch to hit."
Heading into Friday, Polanco, 37, leads Miami's regulars with a .333 batting average, three RBIs, just one strikeout and no walks in 33 at-bats.
Manager Mike Redmond likes that the veteran provides a professional at-bat every time he comes to the plate, something that Redmond hopes rubs off on Polanco's younger teammates.
"He's an experienced guy who has hit in lots of different spots in the lineup," Redmond said. "He's a guy that doesn't strike out a lot and puts the ball in play, which works for us. To have a guy behind Stanton that can give you a good at-bat, he can hit and run and bunt, he can do a lot of different things."
Christina De Nicola is a contributor to MLB.com. This story was not subject to the approval of Major League Baseball or its clubs.