Cishek working on slider in bullpen sessions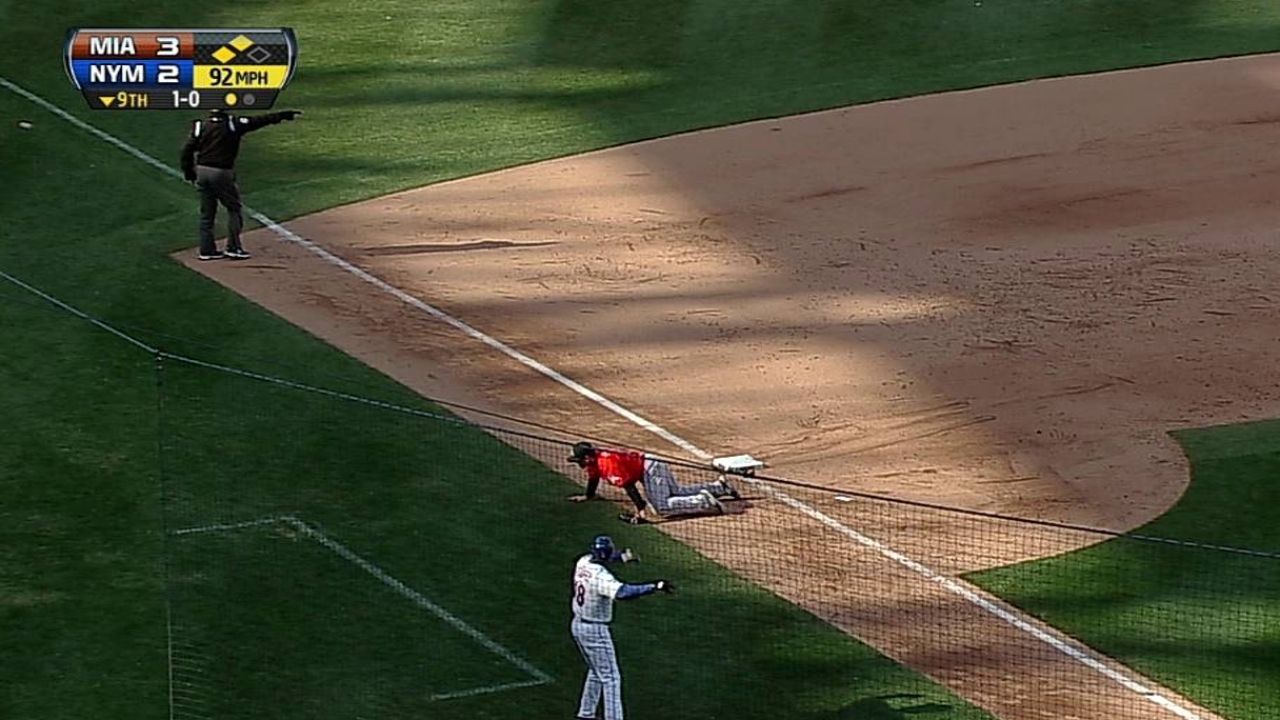 MIAMI -- Marlins closer Steve Cishek last took the mound during a game on Sunday when he blew his first save opportunity of the season, allowing two runs on two hits with a hit batter.
Marlon Byrd's walk-off, two-run single down the third-base line gave the Mets a series victory and a no-decision to Miami starter Jose Fernandez.
"I'm really stubborn, so I want to get back out there right away if I could, but obviously it's not possible," Cishek said. "I'll get my chance. It's a long year. We all want to be out there anyways."
Since Sunday, the 26-year-old has thrown in the bullpen every day except Wednesday and Thursday, which the team had off.
Over his past two outings, Cishek has given up four runs on four hits in 1 1/3 innings. In three total appearances this year, he has posted a 15.43 ERA.
"I just want to get a feel for my slider again because I've been throwing it a lot in bullpens," Cishek said. "Without it I'm a one-pitch pitcher for the most part. It's important."
For manager Mike Redmond, it can be tough finding Cishek an inning when the team plays from behind and lacks save chances because of a 1-8 start.
"Obviously we'd love to get him in a save situation -- that's the goal -- but we'll have to look at that," Redmond said. "We don't want anybody going down in the bullpen too many days. The key is hopefully to get him in there tonight."
Christina De Nicola is a contributor to MLB.com. This story was not subject to the approval of Major League Baseball or its clubs.