Stanton scratched with sore left shoulder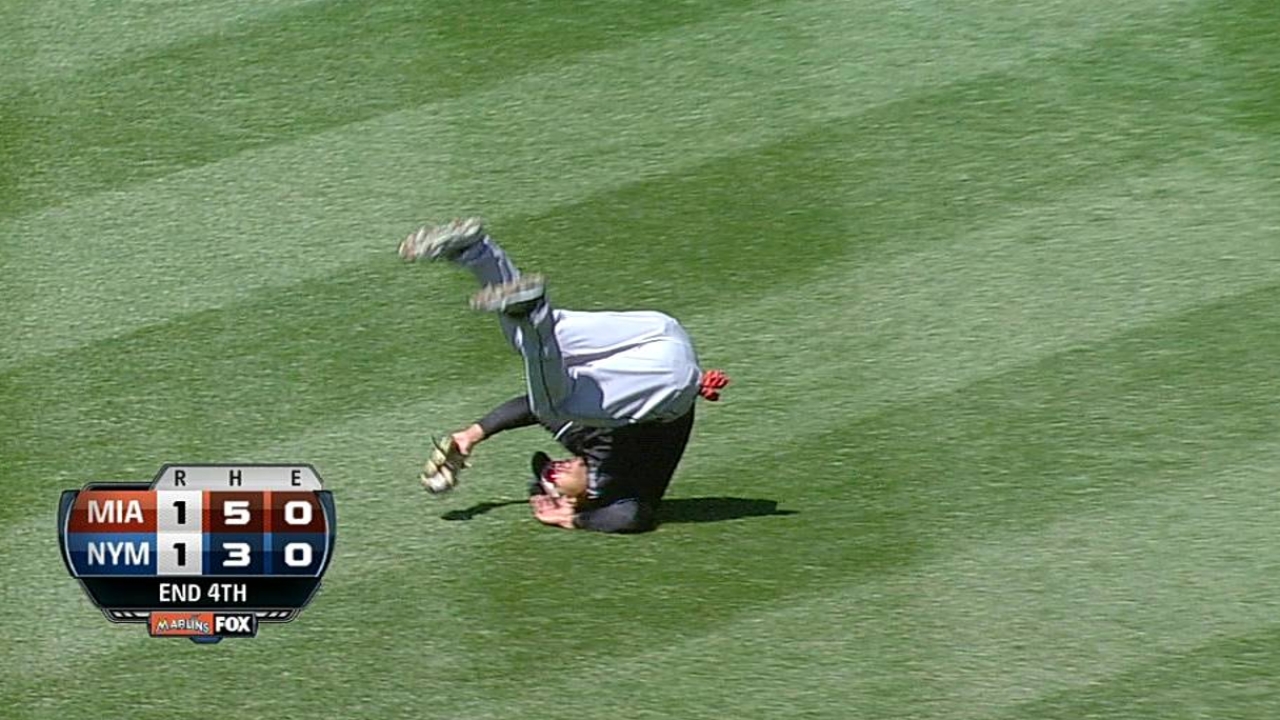 MIAMI -- Marlins right fielder Giancarlo Stanton was scratched from the lineup shortly before Friday night's game against the Phillies with a sore left shoulder and will have an MRI Saturday morning.
"It's fair to say he probably won't play tomorrow," Marlins manager Mike Redmond said. "We'll re-evaluate him tomorrow. You know how that is. You usually find out more the next day, see how it feels. I would say it's safe to say he won't play tomorrow."
Stanton said his shoulder was sore after making a diving catch on Kirk Nieuwenhuis' liner last Saturday in New York. "I wasn't too sure if it was the weather or that dive or what not," Stanton said. "It's been escalating."
Earlier on Friday afternoon, the 23-year-old slugger stretched and took batting practice with the team. He was a little sore afterwards and was taken out for precautionary reasons. He received treatment.
"I didn't like it," Stanton said of how he felt during batting practice. "It wasn't as bad [on Wednesday]."
In nine games, he is batting .167 (5-for-30) with two doubles, eight walks and 12 strikeouts. In the recent three-game series with the Braves, he went 1-for-8 with four walks and two strikeouts.
Stanton has yet to drive in a run through the first nine games of the season. In his previous three years, it took him no more than five games to do so. In 2011, Stanton collected just two RBIs through the first nine games.
The updated lineup put Austin Kearns in right field and fifth in the order, Placido Polanco moved from cleanup to Stanton's third spot. Justin Ruggiano hit fourth.
Christina De Nicola is a contributor to MLB.com. This story was not subject to the approval of Major League Baseball or its clubs.