Nolasco gears up for opener in Minors scrimmage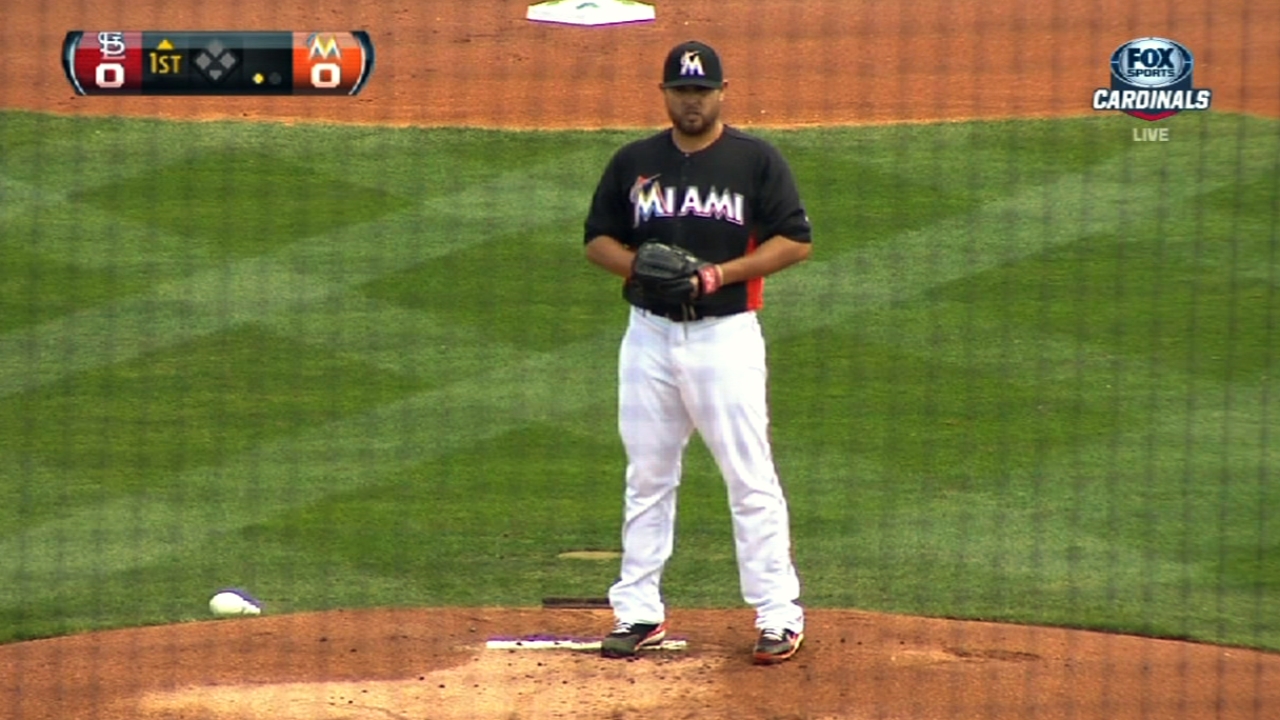 JUPITER, Fla. -- As a final tuneup for his Opening Day assignment, Ricky Nolasco took the mound on Wednesday afternoon on a back field at the Roger Dean Stadium complex.
On a sunny and windy day, the Marlins' ace threw four innings in a Triple-A scrimmage against the Cardinals.
In his previous Grapefruit League start, Nolasco threw 98 pitches, and the aim was to be around 60 pitches during the Minor League outing. Getting the work in was primary, and results secondary.
With the wind blowing out, Nolasco surrendered a pair of two-run homers, and he struck out four.
"It was good to scale back a little bit. It's been a long spring, and we've been grinding it out," the 30-year-old right-hander said. "You can't worry about the elements, the field or anything. You try to get your work in, and get outs, and that's it."
The extended Spring Training, which was about a week longer than usual, was to make room for the World Baseball Classic.
The regular season is five days away, and Nolasco has officially concluded his spring. His next start will be on Opening Day, set for Monday in Washington.
"I'm excited," Nolasco said. "These past two weeks, I told myself, 'Now it's time to turn it up a notch.' I've been able to do that in my last few starts. Now it's for real."
Everything is about to change.
For the most part, it's been a productive spring for Nolasco, Miami's all-time wins leader with 76. The right-hander was 2-2 with a 3.48 ERA in 20 2/3 innings. He struck out 21 and walked just five.
Nolasco had one rough outing, where his mechanics were off. It was in a 9-4 loss to the Astros on March 12.
"It It was just one day," Nolasco said. "It's not like I battled. It was one day that I didn't feel well. Everything feels good now. I'm staying closed now. I used my lower body a lot better today. It's a good feeling going into the year."
Joe Frisaro is a reporter for MLB.com. He writes a blog, called The Fish Pond. Follow him on Twitter Share This