Redmond considering Polanco for cleanup spot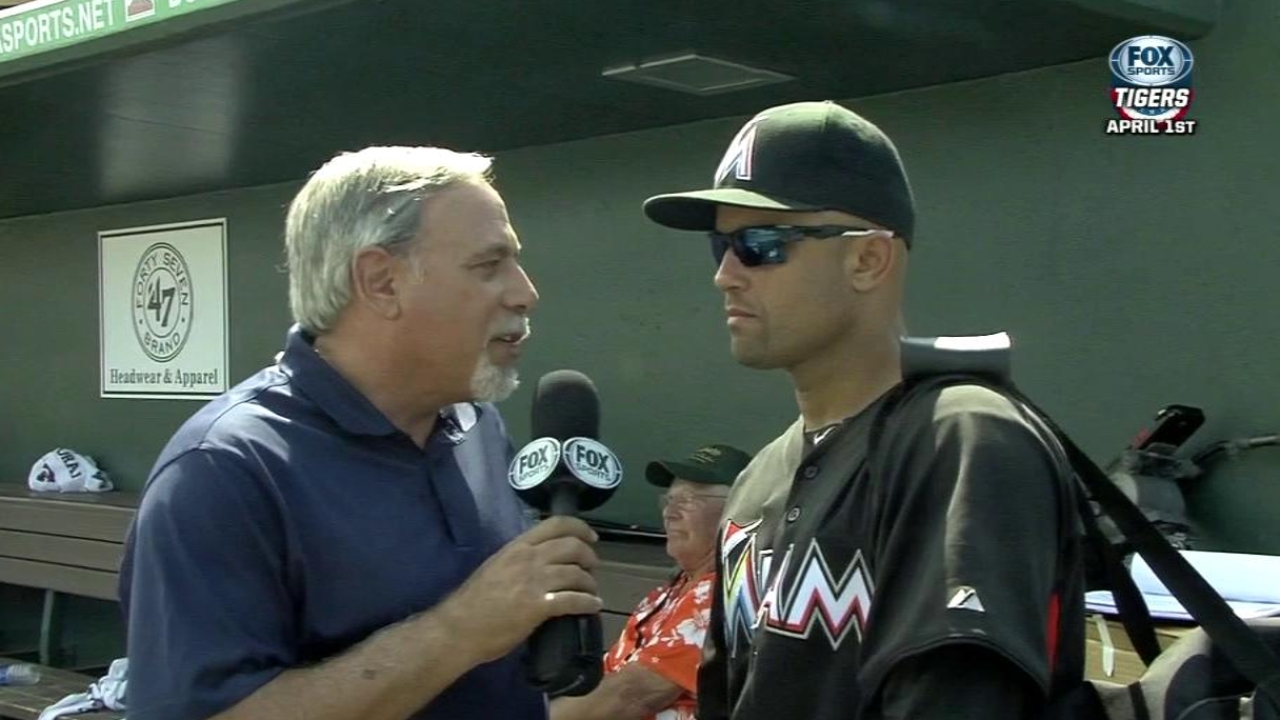 JUPITER, Fla. -- Taking a page out of the Joe Maddon playbook, Marlins manager Mike Redmond is considering making unconventional lineup decisions.
Redmond is seriously considering using established situational hitter Placido Polanco in the fourth spot, behind slugger Giancarlo Stanton.
In Polanco, the Marlins are sacrificing classic power for contact.
"It's one of those things where we're going to have a lot of different guys hitting in probably a lot of different spots," Redmond said. "I like Polanco hitting there. He gives you a veteran bat, a guy who puts the ball in play. He can hit behind runners, he can hit and run. He handles the bat well. He might be a nice fit behind Stanton."
Without a prototypical power option, Redmond is thinking outside the box. He's weighing moves that you regularly see from Maddon, the Rays manager known for going against traditional thinking.
For most of Spring Training, Polanco has batted second, where he has by far had the most experience.
"My approach will be the same," Polanco said. "I don't think they will expect me to hit home runs because I'm hitting fourth. It's just something they had in mind, and they are trying now. That's what Spring Training is for, to try different things. If it works, it works. If it doesn't, we'll go back to whatever he had in mind."
Polanco is used to batting pretty much anywhere. He recalls in his first MLB game, when he was with the Cardinals, manager Tony La Russa had him hit ninth in his first game.
"I've seen a lot of things in this game," he said. "Nothing really surprises me."
Polanco has appeared in the fourth spot in the lineup in just nine games in his career, and he has seven at-bats in the spot. The last time he batted fourth was in 2002.
Polanco has 103 career home runs in 1,809 games.
What he offers is a good situational presence if teams are looking to pitch around Stanton.
"If they're going to pitch around him, at least we know we've got a guy who can put the ball in play, and he can drive in runs," Redmond said. "Sure, it's not going to be via a home run. It's going to be a professional at-bat, and a guy who can keep the line moving."
Donovan Solano is the leading candidate to bat second. So the top four batters are shaping up to be Juan Pierre, Solano, Stanton and Polanco.
Joe Frisaro is a reporter for MLB.com. He writes a blog, called The Fish Pond. Follow him on Twitter Share This