Solano's injury could open utility role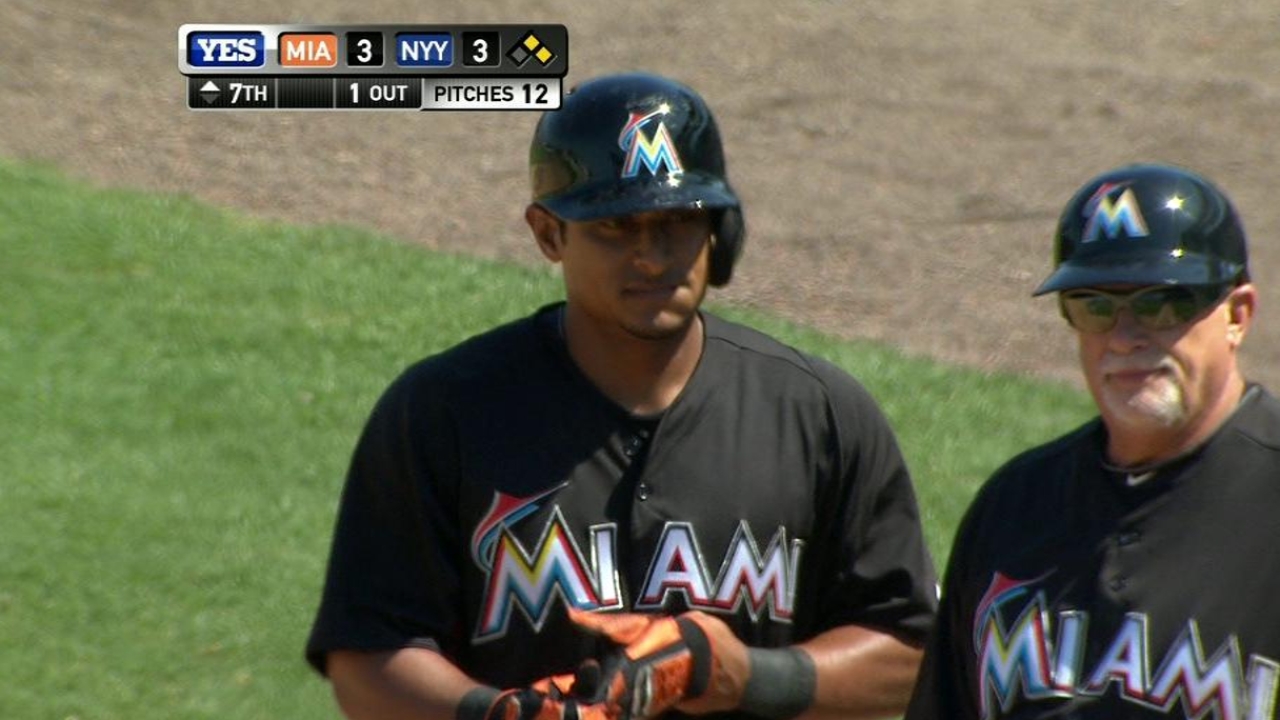 KISSIMMEE, Fla. -- Donovan Solano didn't make the Marlins' big league roster out of spring last season, but a year later, manager Mike Redmond is hoping he'll be available come Opening Day, and calling him a key to the club's everyday lineup.
Redmond said the second baseman is progressing and feeling better, hopefully well enough to be back by the middle of the week. Solano tweaked his back Wednesday and has been out of the lineup since -- an MRI exam on Saturday showed no structural damage -- and that could create a spot on the Marlins' Opening Day roster for another utility infielder.
"With Solano out, if he is out, we're still deciding on a utility guy. We'll figure that out," Redmond said Sunday. "Right now, I've got him in [the Opening Day lineup]. Until I hear otherwise, then we'll adjust accordingly."
If he isn't ready, the Marlins could turn to veteran Wilson Valdez, signed to a Minor League contract on Saturday, or another utility option like Nick Green, Chris Valaika or Matt Downs to fill Solano's spot until he's able to play.
Valaika got the start at second base on Saturday, and Green lined up there Friday and Sunday. Valdez started at shortstop on Sunday, with Downs lining up at third base.
Redmond made it clear on Sunday that he believes Solano's absence is a big deal for the Marlins. When asked about his options to hit cleanup, Redmond turned the discussion back toward Solano's impact.
"Right now, I'm not as worried about the four-hole hitter. I'm worried about getting Solano back in there," Redmond said. "That's a guy that we need in our lineup, and he kind of helps to make that whole lineup come together."
Adam Berry is a reporter for MLB.com. Follow him on Twitter at @adamdberry. This story was not subject to the approval of Major League Baseball or its clubs.