Stanton back in lineup upon return from Classic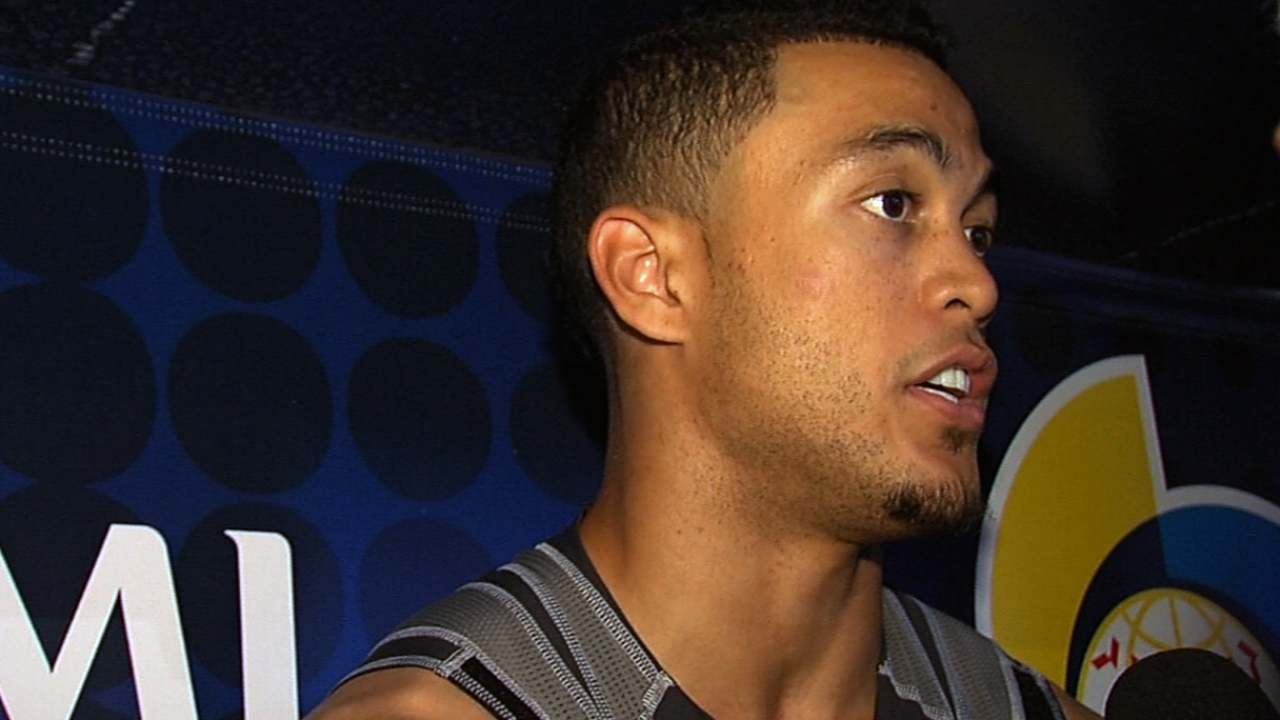 JUPITER, Fla. -- Marlins manager Mike Redmond had Giancarlo Stanton back in the lineup Sunday for the first time since the United States was eliminated from the World Baseball Classic.
The first-year manager hit Stanton third, behind Juan Pierre and Placido Polanco. Rob Brantly, Justin Ruggiano, Donovan Solano, Casey Kotchman, Adeiny Hechavarria and Ricky Nolasco followed the slugger in what could be a preview of the Marlins' Opening Day lineup.
"The lineup is starting to come together," Redmond said. "It's a good sign that you can have those guys starting to work together as a unit."
Redmond envisions Stanton, who hit primarily fourth or fifth in 2012, as a big threat who can bat in the first inning of every game.
"Is he etched in stone in the three hole? No, but right now, I like him there," Redmond said. "There is an opportunity for somebody to hit behind him. If they pitch around him in the first, at least we've got a guy on in the first inning. That's big. I like Polanco up there, too. He's a contact guy ahead of him. I definitely like him coming up with the chance to drive in a run right out of the chute."
No matter where Stanton and his teammates hit in the batting order, Redmond knows the Marlins are going to have to take advantage of any potential scoring opportunities if they want to be successful this season.
"We're going to have to make the most of our opportunities," he said. "When we've got a guy on third, we're going to have to put the ball in play and score that run, because the way it looks, we won't have a ton of power."
David Villavicencio is a contributor to MLB.com. This story was not subject to the approval of Major League Baseball or its clubs.