Alvarez sharp in return from Classic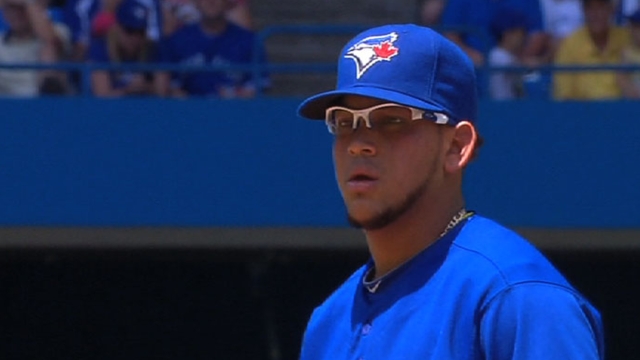 PORT ST. LUCIE, Fla. -- Marlins starter Henderson Alvarez was sharp in his return to the team from the World Baseball Classic on Saturday.
In his first outing since pitching for Venezuela in the tournament, Alvarez scattered three hits and one run over 3 2/3 innings against the Mets. He struck out one and walked one batter. He threw 53 pitches, 26 for strikes.
"It felt good pitching for the first time after the Classic, and I'm happy to be back," Alvarez said through a translator.
Alvarez went 0-1 in one relief appearance for Venezuela, allowing three runs in three innings. On Saturday, he faced just 10 hitters in the first three innings before a few hiccups in the fourth.
The righty received a visit from the training staff and pitching coach Chuck Hernandez after Ike Davis singled up the middle, when the ball nearly clipped Alvarez's leg. He said he had a minor hamstring cramp from trying to stop the ball with his foot, and he remained in the game after throwing a few warm-up pitches.
"It just cramped up real quick, and then went away," he said.
Two pitches later, Marlon Byrd hit a ground-rule double to left field, scoring Davis for the only run that Alvarez allowed on the afternoon.
"Thank God I felt good, I felt strong," Alvarez said. "The fastball was sharp."
Joey Nowak is a reporter for MLB.com. Follow him on Twitter at @joeynowak.& This story was not subject to the approval of Major League Baseball or its clubs.