Stanton, Cishek take day off before return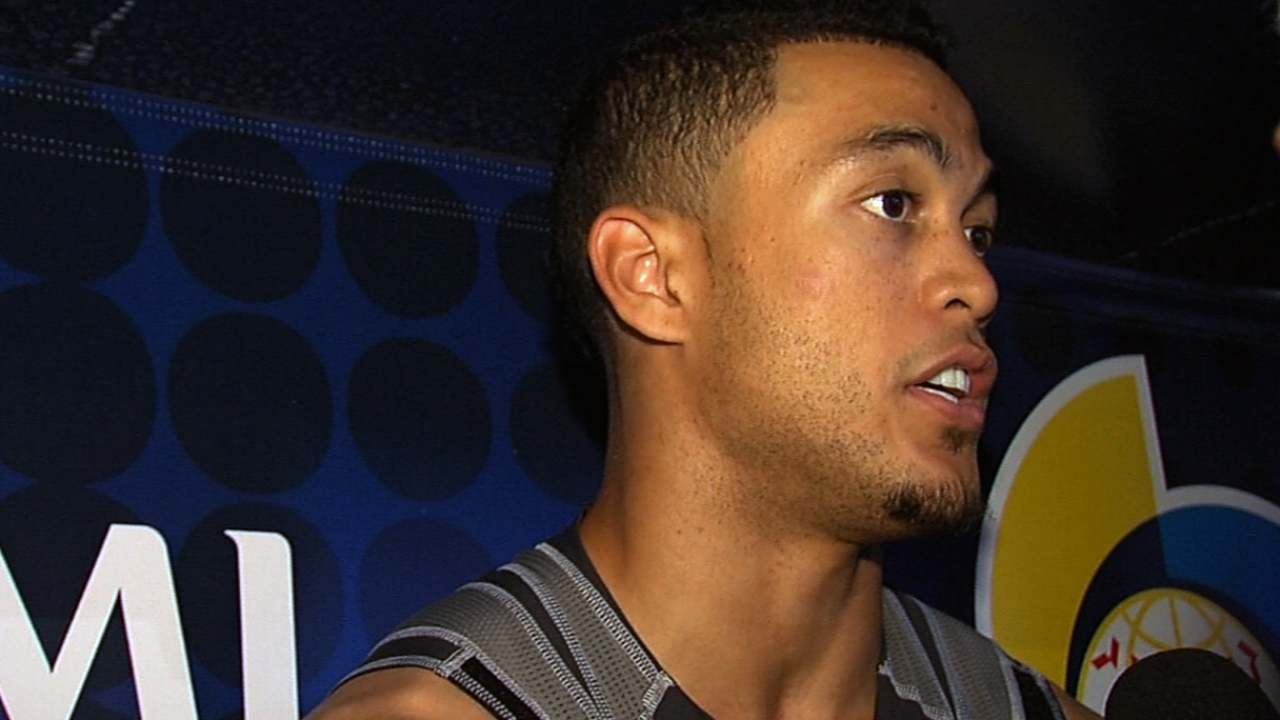 PORT ST. LUCIE, Fla. -- Marlins stars Giancarlo Stanton and Steve Cishek returned from the World Baseball Classic healthy and with some big-game experience under their belts, ready to rejoin their Major League club this weekend.
Neither player made the trip to Port St. Lucie on Saturday afternoon -- manager Mike Redmond encouraged them to take the day to unwind -- but both are expected to play Sunday in Jupiter. Fla., with Stanton expected to be back in the outfield and Cishek coming out of the bullpen.
"Even though it's just a couple guys, it thins you out," Redmond said. "So it's nice to have Stanton back and, like anything, we're trying to build that chemistry and get things rolling. We're back down to the last couple weeks and it's nice to have those guys back in camp. Now I feel a lot better."
Appearing in five of Team USA's six games -- the final three at Marlins Park in Miami -- Stanton hit .235 (4-for-17) with one RBI, four walks and three strikeouts. Cishek, expected to close for the Marlins this season, was tied with fellow closer Craig Kimbrel for the Team USA lead in appearances (four) as he surrendered one earned run in 2 1/3 innings. He walked two, struck out two and hit a batter, with one hold.
"I think, for Cishek, that experience was big for him," Redmond said. "He said he's never pitched in that environment and I think that's important for young guys -- to be in an environment with a lot of pressure, especially with the role he's gonna be in this year. … As a manger or as a coach you sit there and you look and you're evaluating guys and you look at how they do in the biggest situations, and he was tremendous."
With about two weeks remaining in camp, this gives the two players a chance to work out any further kinks before Opening Day and allow them to mesh with their teammates, who they have been away from since the beginning of the month. It also gives the Marlins a bit more depth where they need it. But there may be a bit of an adjustment period, Redmond said.
"I think you always worry about a little bit of a letdown," he said. "Those guys come from playing like World Series games into doing like PFPs on field four."
Joey Nowak is a reporter for MLB.com. Follow him on Twitter at @joeynowak.& This story was not subject to the approval of Major League Baseball or its clubs.