Cishek displaying nasty stuff for Team USA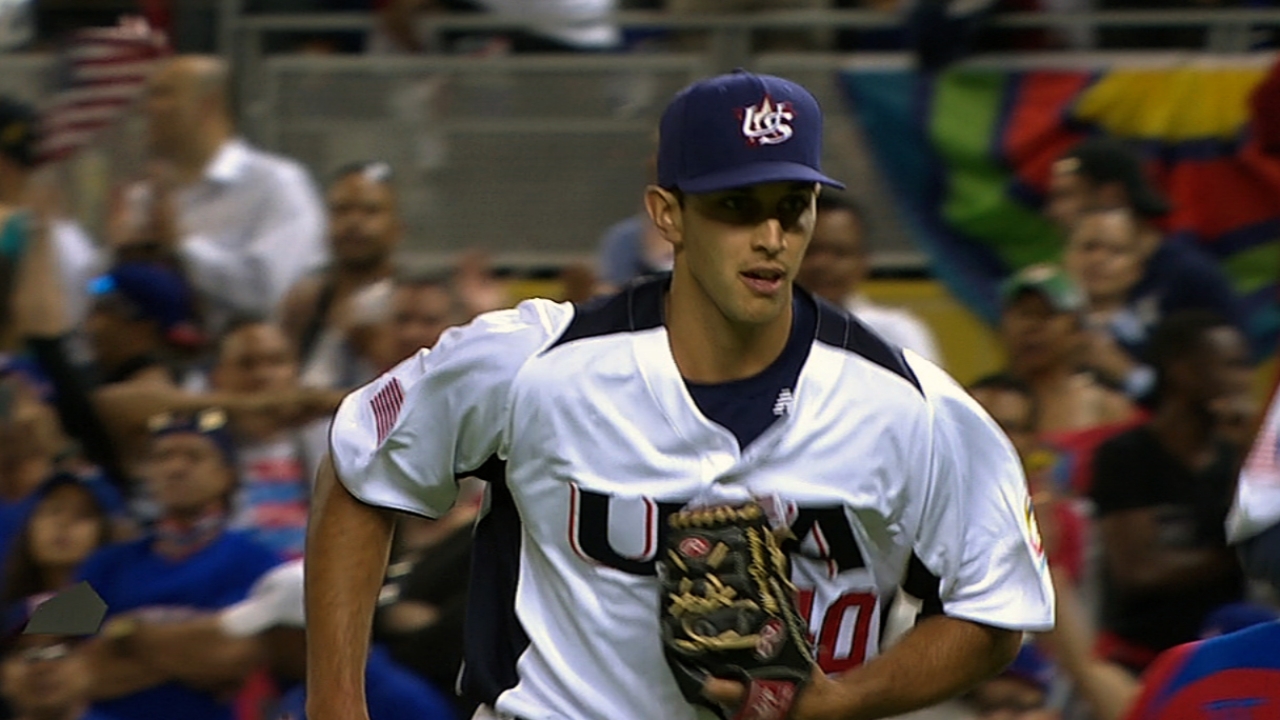 TAMPA, Fla. -- The Marlins still have two players in the World Baseball Classic -- left fielder Giancarlo Stanton and reliever Steve Cishek of Team USA.
On Thursday night, Cishek retired all four batters he faced in a 3-1 loss to the Dominican Republic in front of 34,366 fans at Marlins Park. The 6-foot-6 right-hander delivered nine pitches, all strikes, and notched two strikeouts in his fourth appearance of the tournament.
"He was nasty, and it was good to see him get in a big situation there," Marlins manager Mike Redmond said. "That's good, because it will help prepare him for the season for us. He looked good. He looked sharp. And he showed a little fire, which was good to see, too. So you can tell he was into it."
The Americans will face Puerto Rico, under former Marlins manager Edwin Rodriguez, in an elimination game Friday night. Rodriguez was given the job on an interim basis after Fredi Gonzalez was fired during the 2010 season.
In a 7-1 victory over Puerto Rico on Tuesday, Stanton went 2-for-3 and drew an intentional walk from the eighth spot in the batting order.
"Our guys are playing well," Redmond said. "What we were trying to do before they left was to prepare them to be ready to play, and play the whole game. They've done a good job. I'm happy for them."
The only other Marlins player in the event was right-hander Henderson Alvarez, who will make his first start since returning from Team Venezuela when the club visits the New York Mets on Saturday.
Bob Bellone is a contributor to MLB.com. This story was not subject to the approval of Major League Baseball or its clubs.