Straily's father leads him to big league dream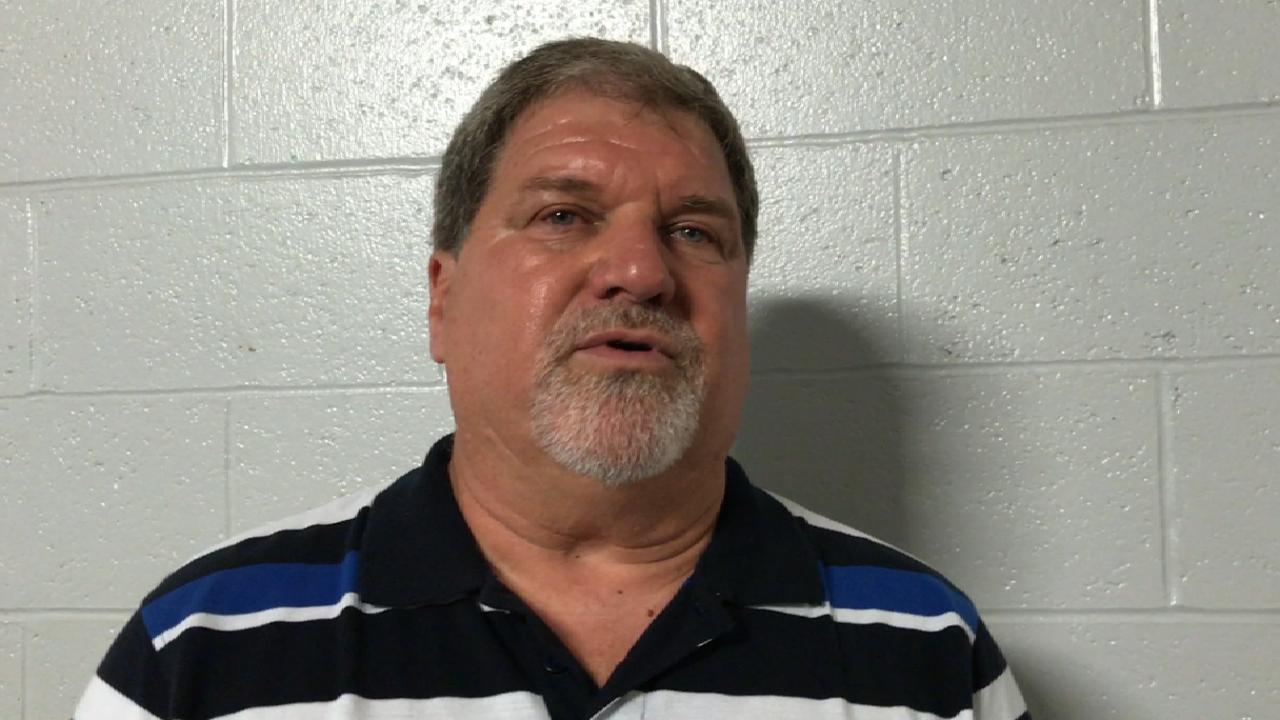 ATLANTA -- The talent started to blossom at an early age, and by the time Dan Straily was in high school, there were clear signs he could play at a higher level.
To Steve Straily, Dan's father, all his son needed to do was stay focused on his big league dream.
"Honestly, I told him in high school that he's got the tools," Steve said. "He's just got to make it happen."
Dan Straily certainly made it. The 28-year-old has been the Marlins' most consistent starter, sporting a 4-4 record and a 3.89 ERA.
Father's Day is Sunday, and Straily says that his father was with him every step of his baseball journey.
Steve was Dan's coach in Little League in Pendleton, Ore., and he was by his side through high school. Last Saturday at Pittsburgh, Steve drove from his home in Virginia to watch Dan pitch against the Pirates.
"My passion for baseball truly does come from my family, and from my dad," Dan said. "He played in high school, played in college and then played some independent-ball type stuff."
A 24th-round pick of the A's in 2009, Straily was acquired from the Reds in January, opening the season as the Marlins' No. 2 starter.
"He worked real hard and never wanted to give up," Steve said. "He's dedicated to what he does. One of the things I talked to him about early on was -- you've got to give 100 percent all the time or you'll never make it. He's done that all the way through college."
Dan was born in Redlands, Calif., and the first baseball game he attended was at Dodger Stadium when he was 2 years old. Hall of Fame catcher Mike Piazza was his favorite player growing up, and Dan's first MLB recollections in person were at Angels games.
Dan moved to Oregon when he was in elementary school, and he'd go to Seattle to watch the Mariners, especially when the Dodgers were in town.
To Steve, words can't describe his emotions when he eventually got to see his son pitch in the big leagues. Dan debuted with the A's in 2012. You don't have to remind Steve of the day or the result of facing his first batter, who was Brett Lawrie of the Blue Jays.
"Aug. 3, 2012," Steve said. "His first pitch was a strike. The first batter he faced was a strikeout. It was just phenomenal to see him do his thing."
Steve was a talented player in his own right growing up, playing in high school and college. He continued playing in Southern California in a men's senior league. Once, Steve's team faced Dan's squad in a scrimmage.
"He did everything he could for me in baseball," Dan said. "We had a batting cage and a pitching mound at our house, when we lived on some acreage. It was a lot of fun."
Joe Frisaro has covered the Marlins for MLB.com since 2002. Follow him on Twitter @JoeFrisaro and listen to his podcast. This story was not subject to the approval of Major League Baseball or its clubs.