Mattingly wants to be patient with Prado
Skipper: Hamstring injuries can be tricky, so Marlins will be careful with 3B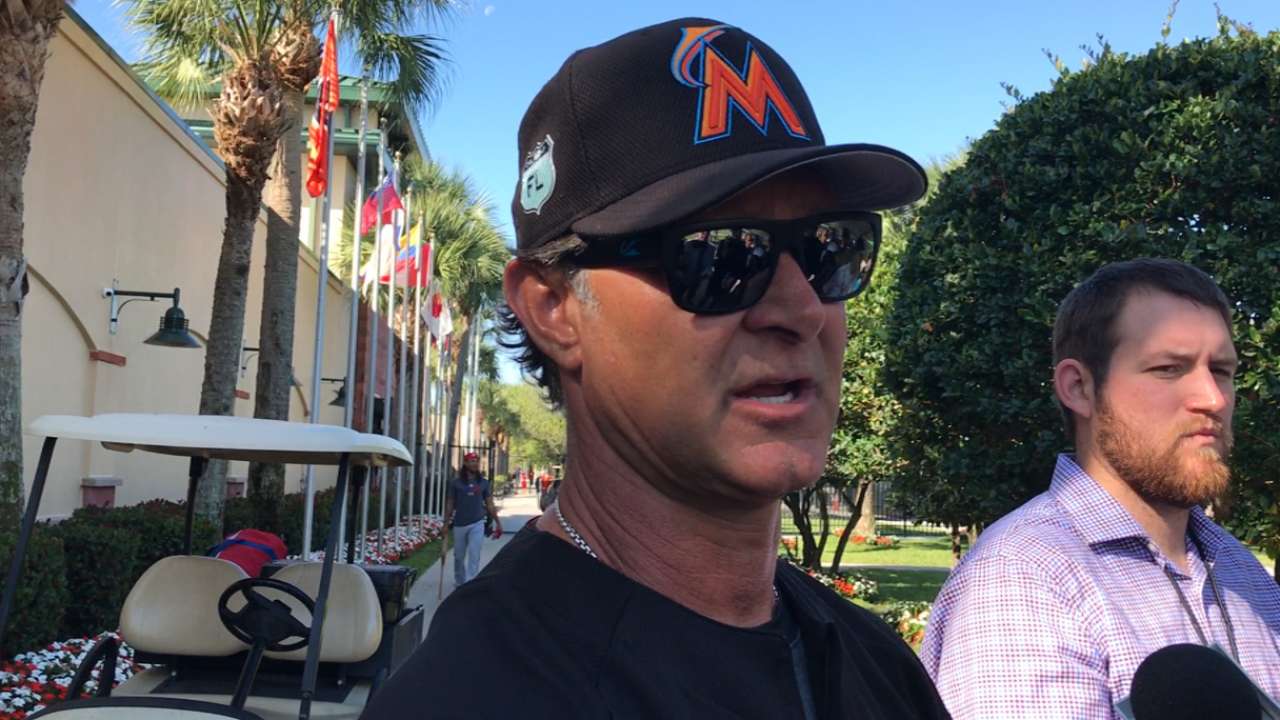 LAKE BUENA VISTA, Fla. -- A veteran player straining a hamstring while tying to beat out an infield hit -- it is exactly the kind of injury managers worry about when their players go off to play in the World Baseball Classic.
Now it has happened to Marlins third baseman Martin Prado, who is expected to open the season on the disabled list.
"I think it's the other side of the coin," Marlins manager Don Mattingly said Monday before the Marlins' Grapefruit League game vs. the Braves. "For me, I love watching the WBC games, and I think it's good for baseball that we see it and people are excited about the games.
"But I think the other side of that coin is that, you know, there's a reason Spring Training is really six weeks long. Most of that's for the pitchers, but it takes these guys a little while to get in shape. We're kind of building on innings and building on the legs, and then all of a sudden you get that excitement going and the adrenaline's flowing and they're gonna play. Guys are competitive and they're feeling good, and their mind is saying 'go,' but sometimes the body may not be quite ready."
• Spring Training: Info | Tickets | Schedule | Gear
The 33-year-old Prado sustained a Grade 1 strain to his right hamstring while playing for Venezuela in San Diego on Wednesday night. He had an MRI on Saturday.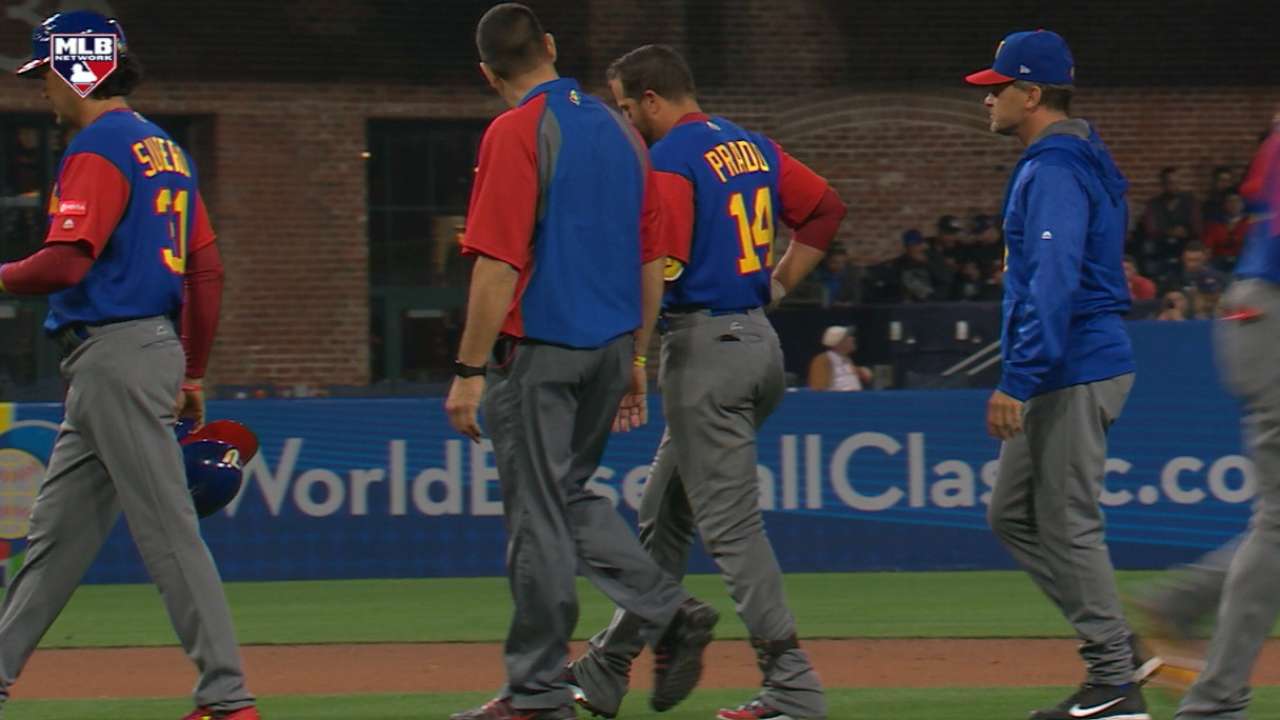 Miami will open the season April 3 at Washington with Derek Dietrich at third base, although Mattingly plans to use Miguel Rojas at the hot corner against some left-handers.
The Marlins have not determined when Prado will go on -- or be taken off -- the disabled list, which is now only 10 days.
"[Hamstrings are] tricky," Mattingly said. "I've seen a number of them, and it seems like there's a lot of setbacks with hamstrings. So trying to get guys to make sure they're healthy is a slippery slope sometimes, because the player usually wants to get out there."
Prado played in 153 games last season, batting .305 in a team-leading 600 at-bats.
"We want to be patient with Martin and do everything we can to make sure he's 100 percent healthy. I don't know if you can always get that, but we're going to be really careful, especially early on," Mattingly said. "There's a lot of games to be played, and hopefully he doesn't miss that many games."
Dick Scanlon is a contributor to MLB.com. This story was not subject to the approval of Major League Baseball or its clubs.