Kushner interest in Marlins on hold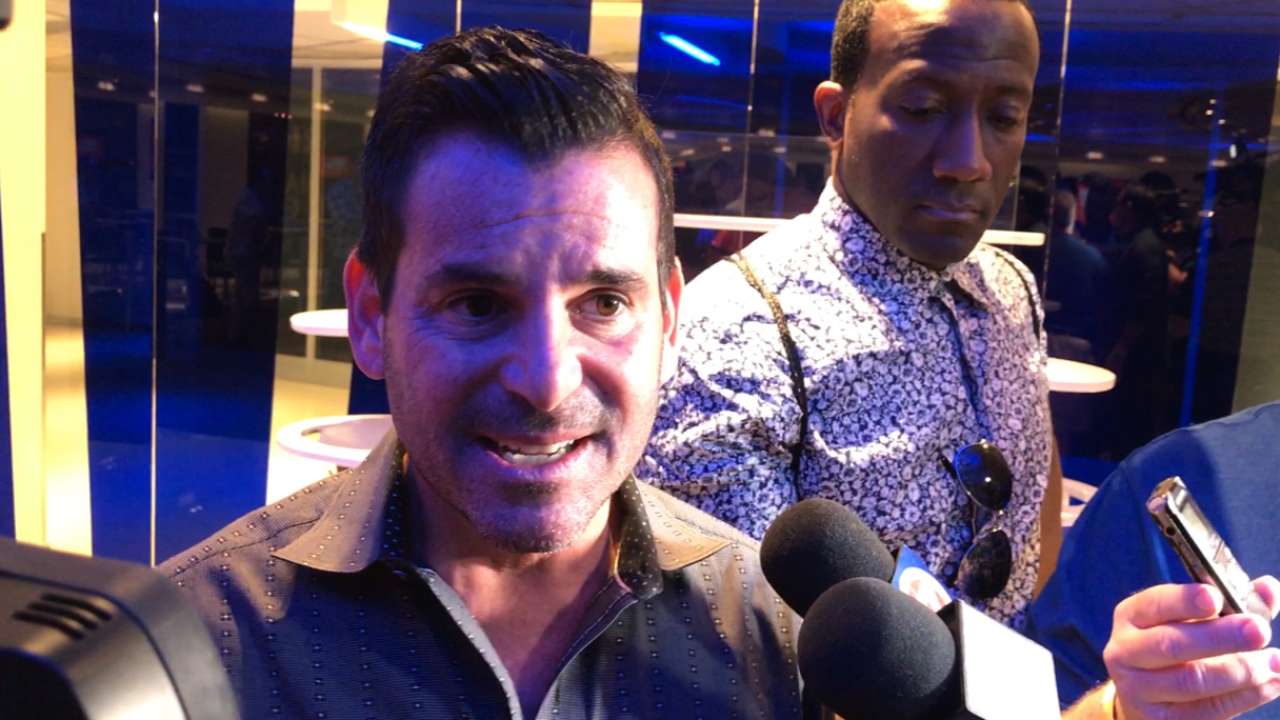 The Kushner family announced on Wednesday that it will not pursue a purchase of the Miami Marlins franchise if current owner Jeffrey Loria is made an ambassador to France.
Multiple reports surfaced last week that the family of Charles Kushner -- a New York City real estate mogul and the father-in-law of Ivanka Trump, the daughter of President Donald Trump -- had reached a "handshake agreement" to purchase the Marlins from Loria, who has owned the club since 2003. Marlins president David Samson, however, downplayed reports that the organization is considering a purchase offer at the team's FanFest event this past weekend.
Neither Loria nor the club has commented on the ambassador report or the Kushner statement.
"There's obviously a lot of buzz -- there are rumors," Samson told reporters. "There's all sorts of stuff that happens all the time. Are these rumors different than other rumors? Time will always tell what happens."
Major League Baseball also issued a statement last Thursday regarding the potential deal, stating that the Commissioner's Office must be informed of any conversation about a potential sale, and that the league "has not heard directly or indirectly of any conversation involving Charles Kushner."
The New York Post reported on Wednesday that senior White House officials were pushing President Trump to appoint Loria to an ambassadorship position. In a prepared statement, the Kushners made clear that they did not want their interest in purchasing the Marlins to be seen as a potential conflict of interest with Loria's potential appointment.
Statement from Charles Kushner son in law re possible ambassadorship for owner of Marlins: pic.twitter.com/ve7pv7FNwl

- Maggie Haberman (@maggieNYT) February 16, 2017
"If that is true, we do not want this unrelated transaction to complicate the process and will not pursue it," Joseph Meyer, a member of the potential purchasing group, said of Loria's rumored appointment. "The Kushners remain interested in purchasing a team and would love to buy the Marlins at another time."
Matt Kelly is a reporter for MLB.com based in New York. Follow him on Twitter at @mattkellyMLB. This story was not subject to the approval of Major League Baseball or its clubs.