Loria statement on passing of Fernandez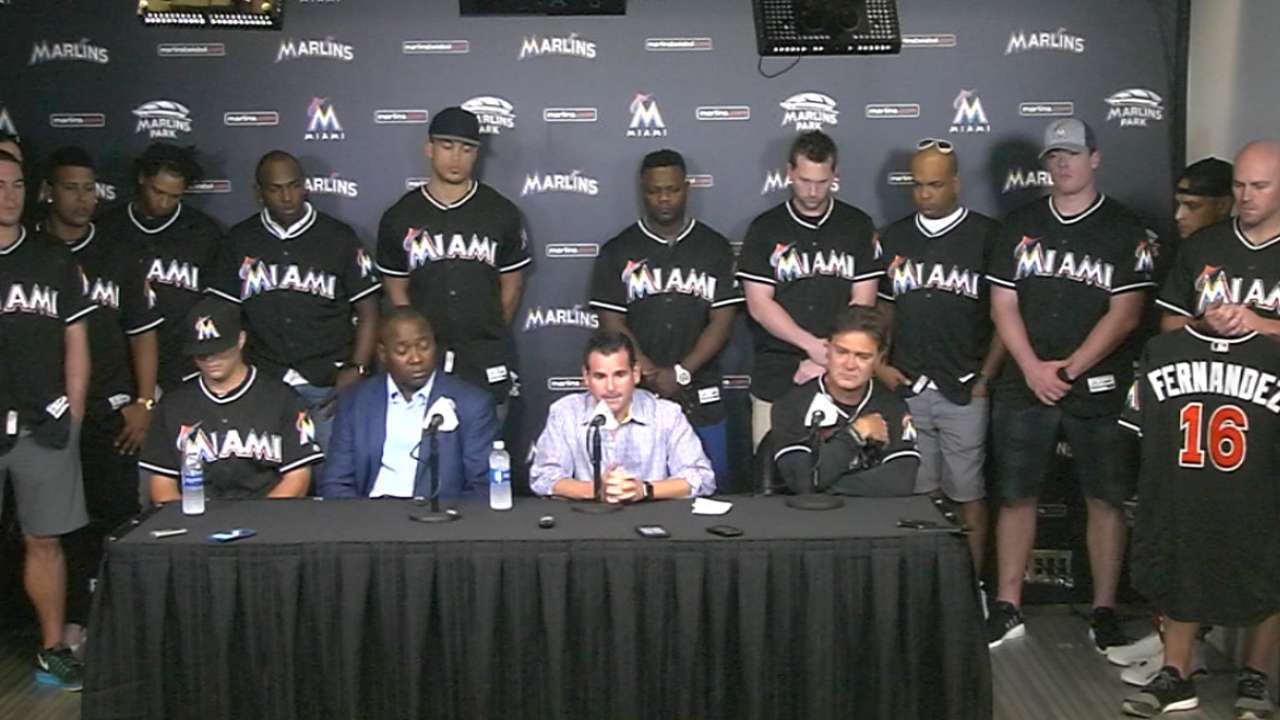 Marlins owner Jeffrey H. Loria released the following statement on Sunday, following the tragic death of Jose Fernandez.
"It is with the deepest sorrow that I, together with my family and the entire Marlins organization, mourn the tragic loss of Jose. Sadly, the brightest lights are often the ones that extinguish the fastest. Jose left us far too soon, but his memory will endure in all of us. At this difficult time, our prayers are with his mother, grandmother, family and friends."