Stanton returns to Marlins ahead of schedule
Back 3 weeks after groin strain, slugger collects pinch-hit single, lifted for pinch-runner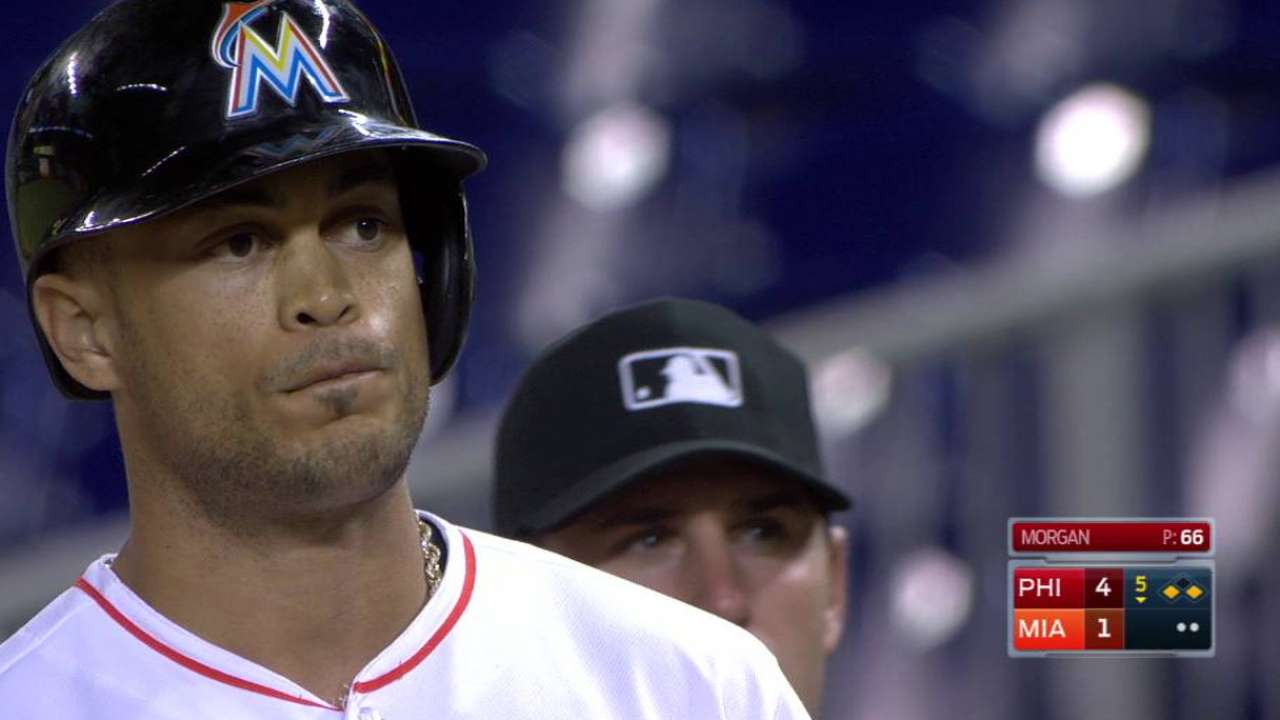 MIAMI -- At a time the Marlins desperately need an infusion of energy and inspiration, Giancarlo Stanton is ready to step up to the plate.
So much so that the slugger worked himself into playing shape three weeks after sustaining a Grade 3 left groin strain. In a surprising move on Tuesday, the Marlins reinstated their three-time All-Star right fielder an hour before facing the Phillies at Marlins Park.
Stanton made his first appearance in the fifth inning of the 4-3 loss, delivering a pinch-hit single to left-center. He jogged to first and was immediately removed for pinch-runner Robert Andino.
Considering the amount of time Stanton was out, manager Don Mattingly was impressed with his approach.
"Obviously, the ball over the plate, it looked like he stayed with it," Mattingly said. "He laid off some balls down, really encouraging to see that. It probably makes him feel better that he's going to come back and have that kind of timing."
Mattingly said that for now, Stanton is strictly a pinch-hitting option. However, trainer Dustin Luepker and the medical staff said the power-hitting right fielder could also run the bases.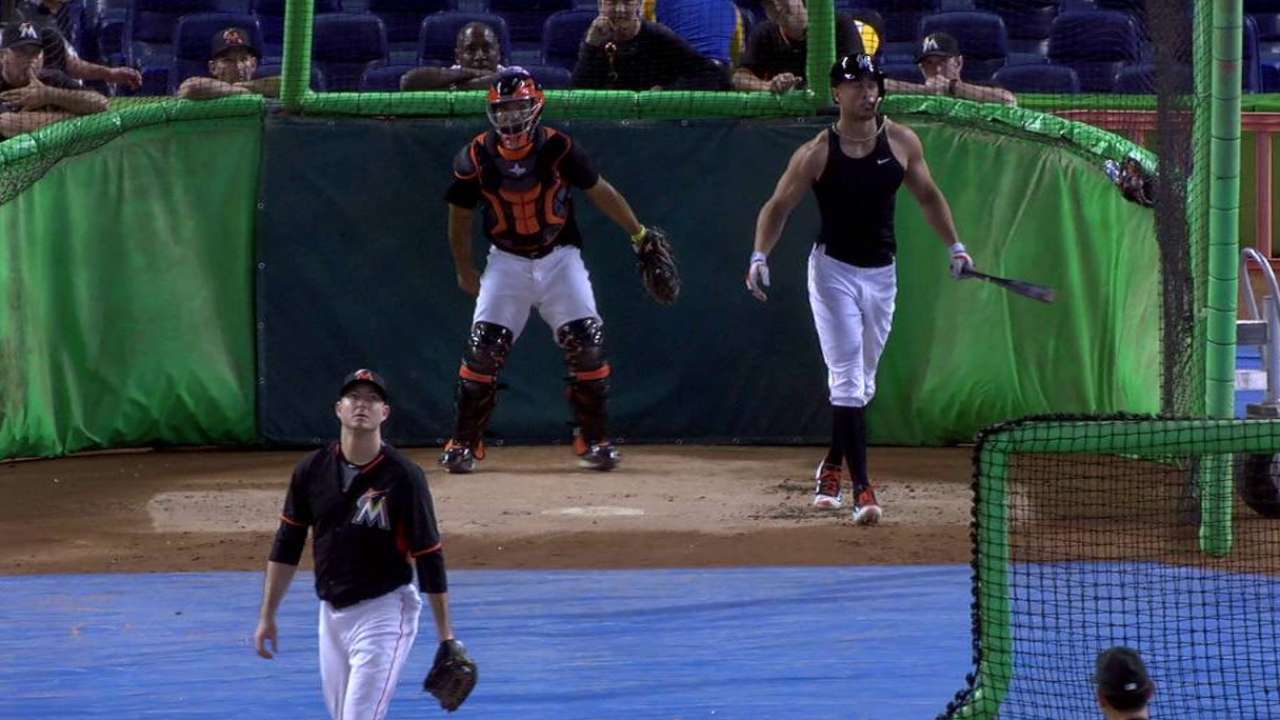 "He's basically a bat off the bench right now, and he will continue to rehab," Mattingly said before the game. "We feel like he will continue to get better and better. We'll see if he will be able to get back on the field or not to play the outfield and things like that."
Because rosters expanded last Thursday, the Marlins are able to carry extra players for specialized roles. Stanton is a threat off the bench, and if he is lifted for a pinch-runner, the club has speedster Yefri Perez, who was recalled Tuesday from Double-A Jacksonville.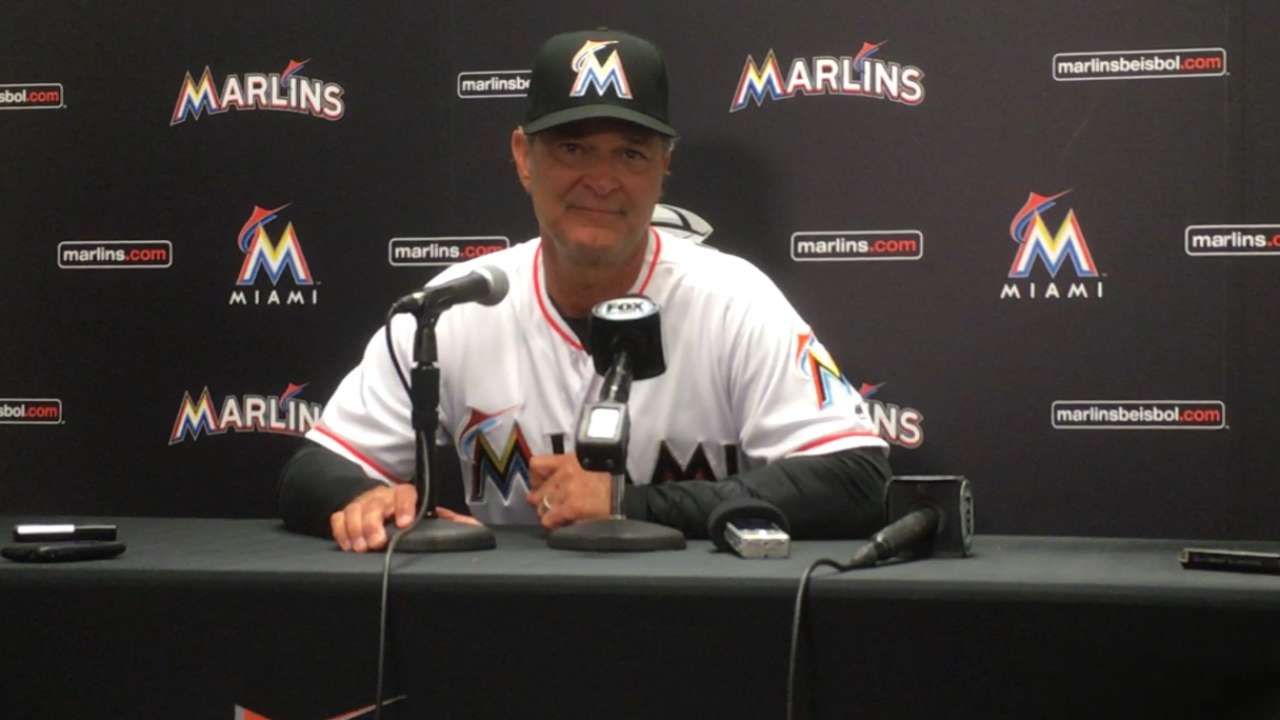 "Dustin basically told me I won't need to pinch-run for him," Mattingly said. "He will know to stay under control and things like that."
Stanton injured his left groin while trying to stretch a single to a double on Aug. 13 in the ninth inning against the White Sox. The next day he was placed on the disabled list, and the club feared he would be out the remainder of the season.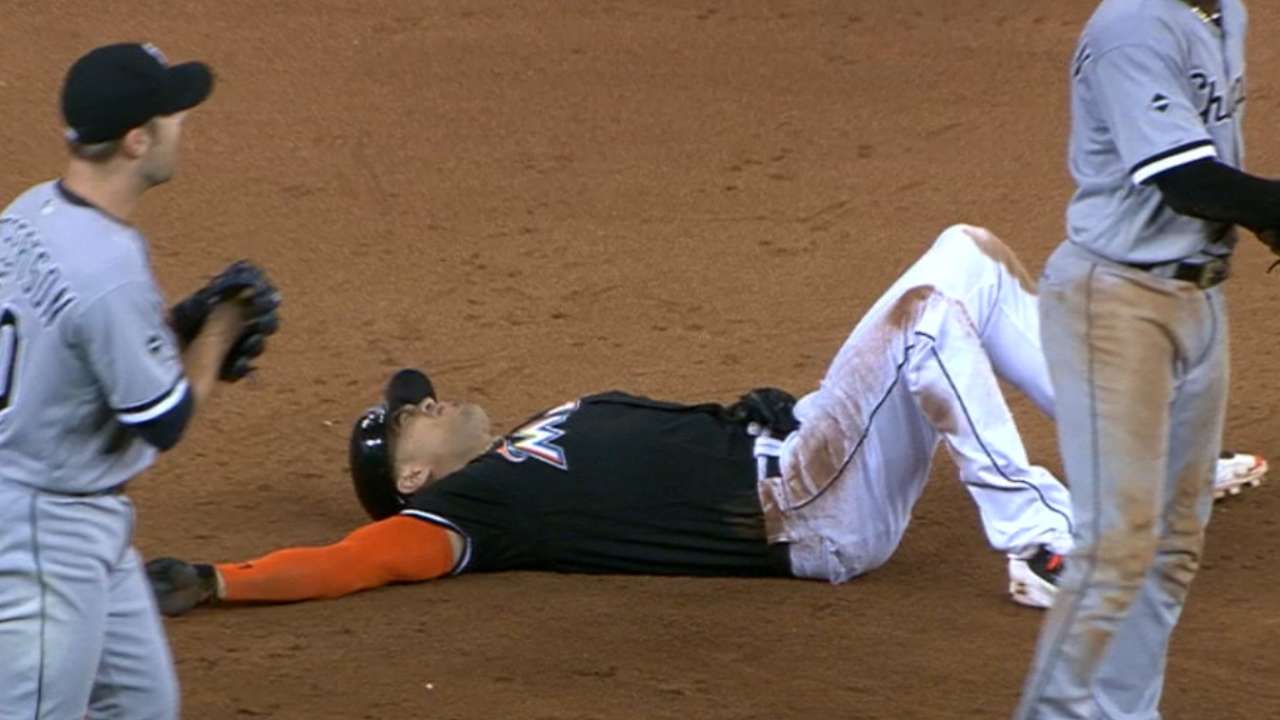 The best-case scenario for Stanton's return was six weeks, which would have been the final week of the regular season.
"It seemed like we knew almost right away, and 10 days out, he was feeling really good," Mattingly said. "He's taken care of himself. That's part of recovery. Those first 10 days, two weeks of really taking yourself and getting ready with what you can do, it's really a good start."
The Marlins are six games behind the Cardinals for the second National League Wild Card spot. The club has been sinking in the standings, and getting Stanton back in any capacity could provide a lift.
In 103 games, Stanton has a slash line of .244/.329/.496 with 25 home runs and 70 RBIs.
Stanton has been increasing his rehab in recent weeks, and on Tuesday he participated in a simulated game, facing pitchers Wei-Yin Chen and Bryan Morris. Stanton only hit in the game, and he belted a home run off Morris.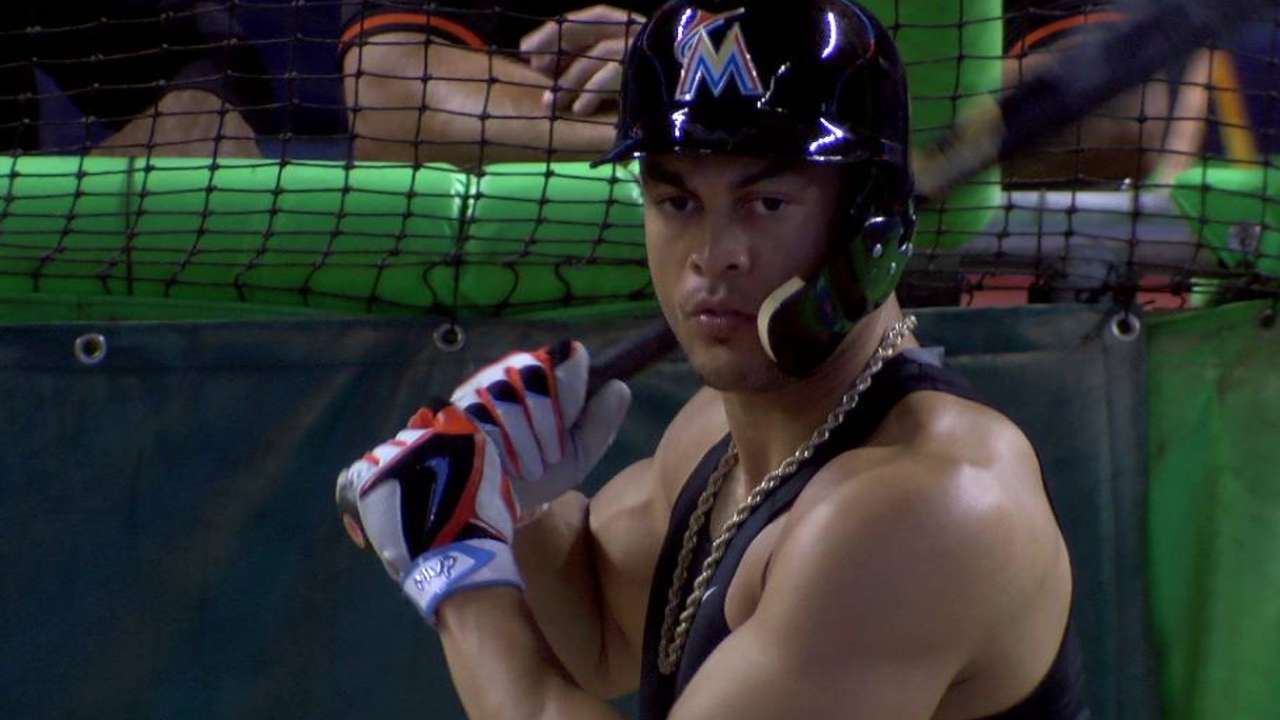 He also ran the bases and was fielding some balls in right field during batting practice.
"We had a feeling this was coming, honestly," Mattingly said. "It was something we were trying to downplay. Quite honestly, he wanted us to downplay it. But Giancarlo is not making the decision. Somebody is not allowing him because he wants to play. It's medical. It's the doctors saying he's been able to show us what he can do.
"We've seen him running. Again, we're talking about pinch-hitting. We're not talking about him being in right field three days from now. That's not going to happen. But I do expect it to happen at some point."
Joe Frisaro has covered the Marlins for MLB.com since 2002. He writes a blog, called The Fish Pond. Follow him on Twitter @JoeFrisaro and listen to his podcast. This story was not subject to the approval of Major League Baseball or its clubs.