Marlins expected to exercise option on Mathis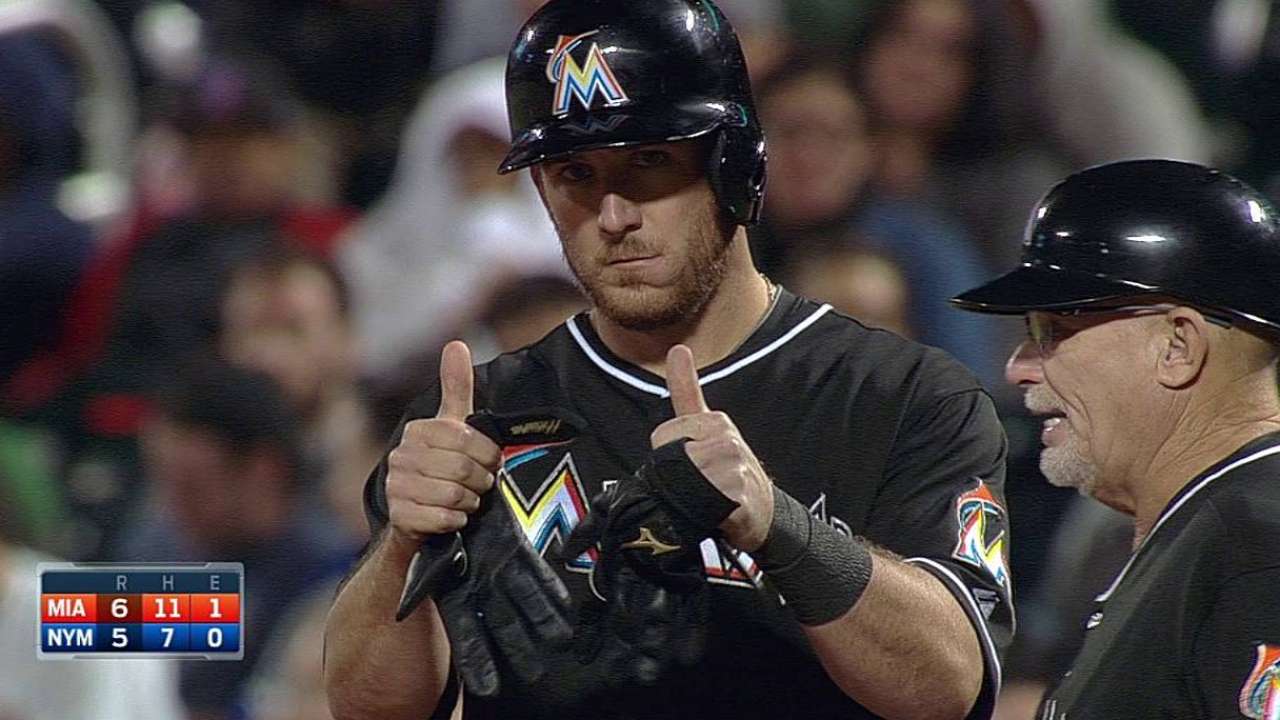 MIAMI -- Before focusing on free-agent signings, the Marlins have decided to retain one of their own. According to sources, the team plans on picking up catcher Jeff Mathis' $1.5 million option.
The decision is not a surprise, as the organization has long held the 31-year-old in high regard as a backup for Jarrod Saltalamacchia.
The Marlins have until midnight ET on Monday to make the announcement official.
In 64 games last season, Mathis batted .200 with two homers and 12 RBIs. But his value is his defense and ability to work with the pitching staff.
Miami has a talented group of young pitchers, and retaining Mathis maintains the continuity. He posted a .998 fielding percentage in 473 2/3 innings. The veteran threw out 16 runners and posted a caught-stealing percentage of .327.
As an organization, the Marlins have some of their best catching depth in years. Saltalamacchia is entering the second season of a three-year deal, and Mathis will enter his third season in Miami.
J.T. Realmuto is regarded as the catcher of the future. But he likely is a year or two away from handling the job full-time.
Mathis broke in with the Angels in 2005, and he was with the Blue Jays in 2012. Miami acquired Mathis as part of its 12-player trade with Toronto in November 2012.
Joe Frisaro is a reporter for MLB.com. He writes a blog, called The Fish Pond. Follow him on Twitter @JoeFrisaro. This story was not subject to the approval of Major League Baseball or its clubs.