Rookies Conley, Reed make immediate impact
Called up to help taxed bullpen, hurlers each toss two scoreless innings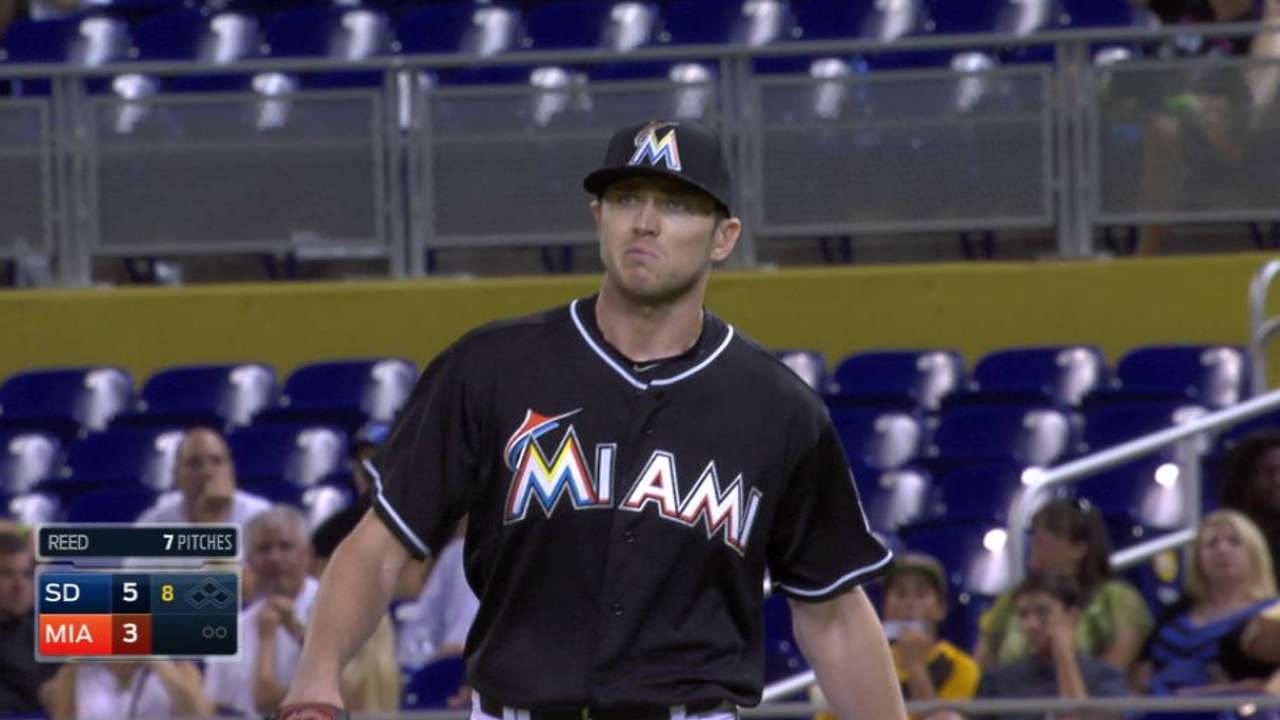 MIAMI -- With the bullpen seeking help after five relievers were used in Friday night's 11-inning loss, the Marlins were hoping Adam Conley and Chris Reed -- recalled from Triple-A New Orleans -- could provide some assistance on Saturday.
The 25-year-old lefties did just that, as each tossed two scoreless innings in the Marlins' 5-3 loss to the Padres at Marlins Park.
More
Steve Wilaj is an associate reporter for MLB.com. This story was not subject to the approval of Major League Baseball or its clubs.