Marlins go up late in duel, but Cishek can't close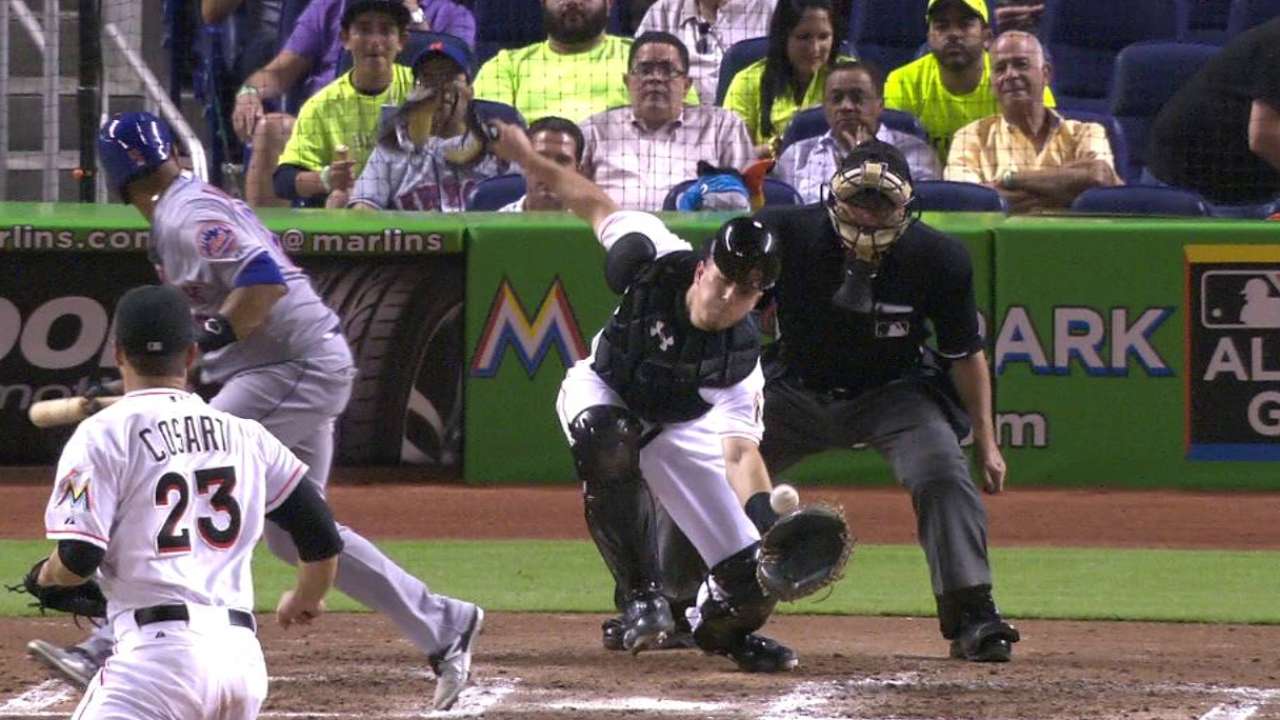 MIAMI -- On a night that starting pitching stood out, Daniel Murphy struck for the big blow off Marlins closer Steve Cishek. Murphy blasted a three-run homer with one out in the ninth inning to rally the Mets to a 3-1 victory in one hour and 58 minutes, snapping Miami's winning streak at five.
"We're tired," manager Terry Collins said of a Mets team that did not land in Miami until nearly 4 a.m. ET on Monday. "Make no mistake about it, we're stinkin' beat. So when you can have that surge of energy, that's a huge pick-me-up."
More