Mattingly: Ichiro, Gordon close to returning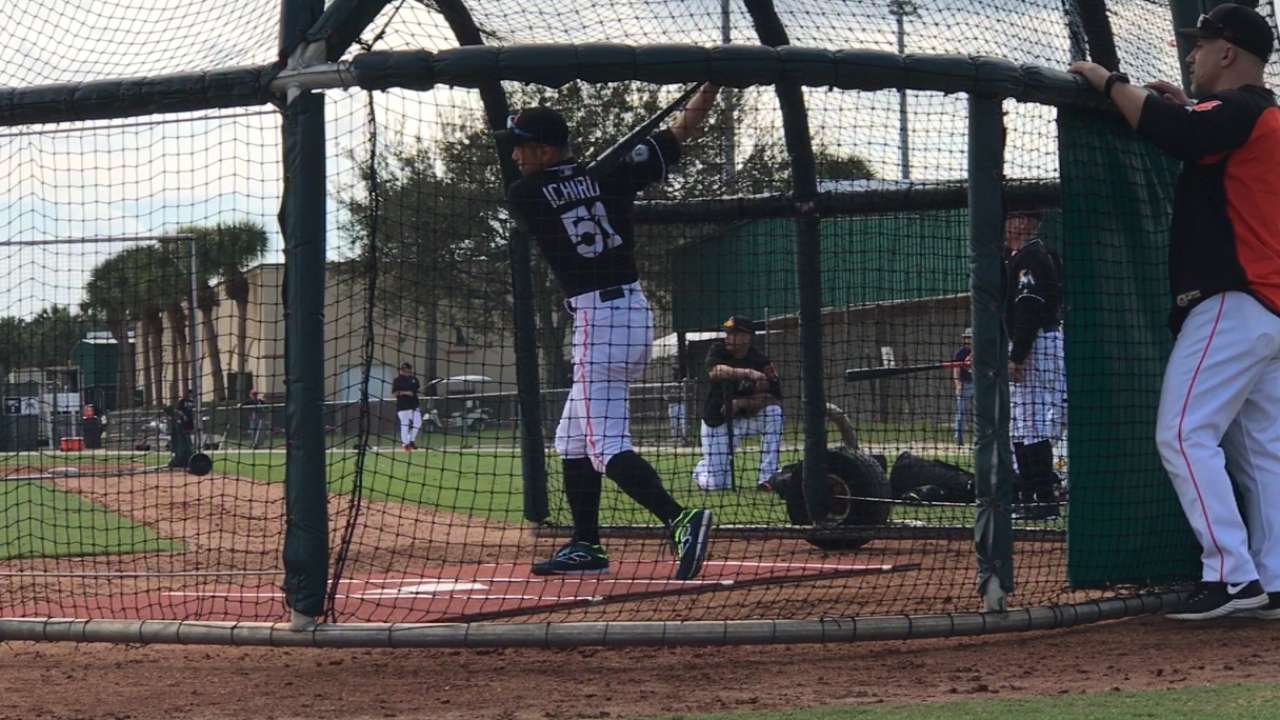 FORT MYERS, Fla. -- With his brother, Nick Gordon, one of Minnesota's top prospects, second baseman Dee Gordon heavily lobbied manager Don Mattingly to make the cross-state trip to play the Twins on Monday. Mattingly, though, vetoed that, choosing the cautious route to leave Gordon, who has an eye infection, behind.
"Dee's doing better. He's going to be fine. I'm pretty sure he'll play [Tuesday]," Mattingly said. "It's nothing that's going to linger. It's just more of a contagious thing. We've had three or four eye things going on. So we're trying to keep it from taking off on us."
Continue Reading
Maureen Mullen is a contributor to MLB.com. This story was not subject to the approval of Major League Baseball or its clubs.