Marlins lose lead in 8th before falling in extras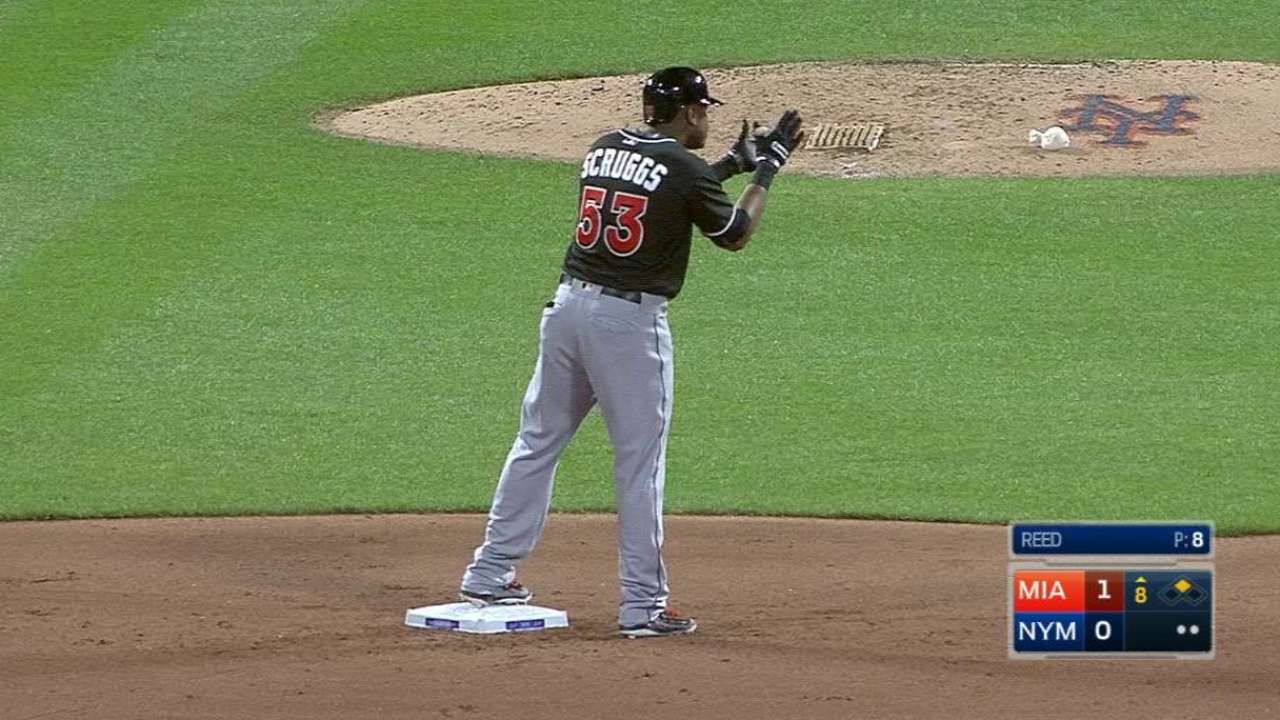 NEW YORK -- The National League Wild Card race is a tangled knot five teams deep, each of them enduring their share of issues. It's all the Mets can do these days, for example, to put a healthy team on the field. And no one embodies all that more than Yoenis Cespedes.
Battling through what has become a chronic leg injury, Cespedes hit a walk-off homer in the 10th inning Monday at Citi Field, leading the Mets to a 2-1 win over the Marlins that also evened the two teams in the Wild Card standings. Both clubs still trail the Giants, Cardinals and Pirates, each sitting 2 1/2 games out of a playoff spot.
Continue Reading