Trout, Stanton win 2014 Hank Aaron Award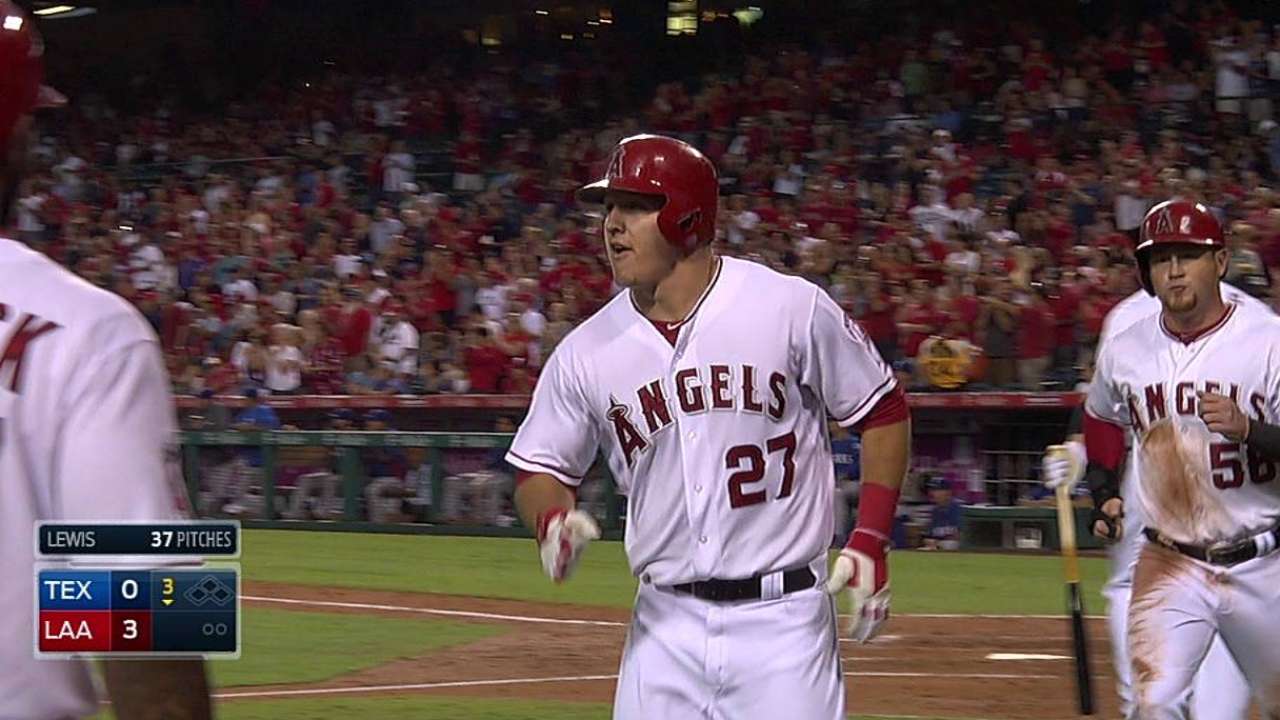 SAN FRANCISCO -- Mike Trout of the Angels and Giancarlo Stanton of the Marlins were named the 2014 winners of the Hank Aaron Award, given annually to the most outstanding offensive performer in each league.
Commissioner Bud Selig made the presentation before Game 4 of the World Series on Saturday at AT&T Park.
More
Paul Hagen is a reporter for MLB.com. This story was not subject to the approval of Major League Baseball or its clubs.
Less