Inbox: What are Marlins' options for Stanton?
Beat reporter Joe Frisaro answers questions from fans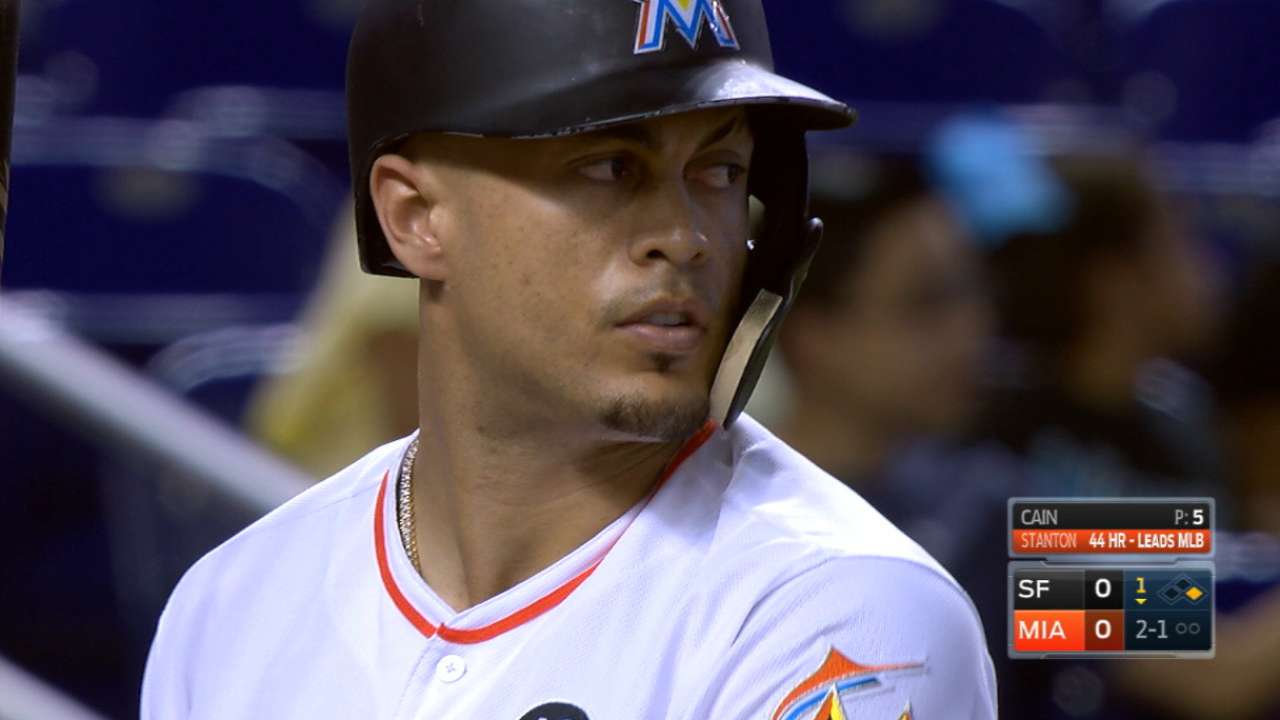 Giancarlo Stanton easily is the face of the franchise. How can the new ownership restart things and keep him happy? Is it worth it?
-- @FrankyRitz11
Stanton's home run surge is one of the biggest stories in all sports. We're on this wave seeing if he can top 60. That said, the 27-year-old is owed close to $300 million for the next 10 years, and his salary jumps to $25 million in 2018.
Continue Reading
Joe Frisaro has covered the Marlins for MLB.com since 2002. Follow him on Twitter @JoeFrisaro and listen to his podcast. This story was not subject to the approval of Major League Baseball or its clubs.