McGehee's comeback year recognized by Sporting News
Third baseman earns NL honor after returning from Japan to play for Miami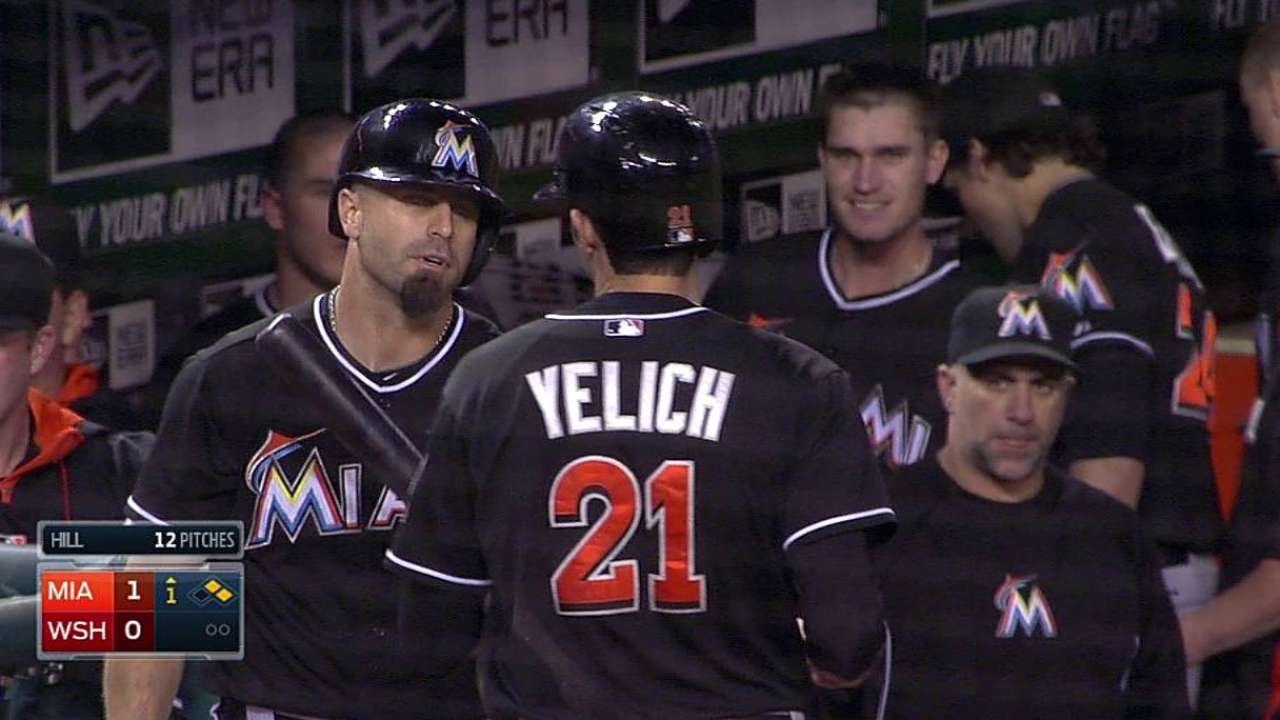 Marlins third baseman Casey McGehee has a trophy to go with his trove of frequent flier miles after he was named the National League Comeback Player of the Year by Sporting News on Monday.
McGehee's comeback was more literal than most, as he played in Japan in 2013 before returning to Major League Baseball on a one-year deal with the Marlins. He made the most of a career-high 160 games played, batting .287 with four home runs, 29 doubles and 177 hits -- the National League's fourth-highest hit total.
More
"When I went over [to Japan], I wasn't necessarily thinking about coming back. I had it in my mind that this is where it was going to be," McGehee said in September. "I had to come to terms with that. When I found out I had a chance to come back, it meant a lot to me. There have been a lot of guys that have went over there and had success that haven't been able to come back, for whatever reason. I knew the chances of that happening weren't very good to begin with. I guess I'm proud of being able to say I went there and was able to come back."
The Sporting News honors were decided in a vote of Major League players. With 26 votes, McGehee topped runners-up Tim Hudson of the Giants (17 votes) and Matt Kemp of the Dodgers (15 votes) in the NL comeback player poll.
Mariners right-hander Chris Young was the Sporting News' American League Comeback Player of the Year.
Adam McCalvy is a reporter for MLB.com. This story was not subject to the approval of Major League Baseball or its clubs.
Less