Urena in line for rubber match with Rangers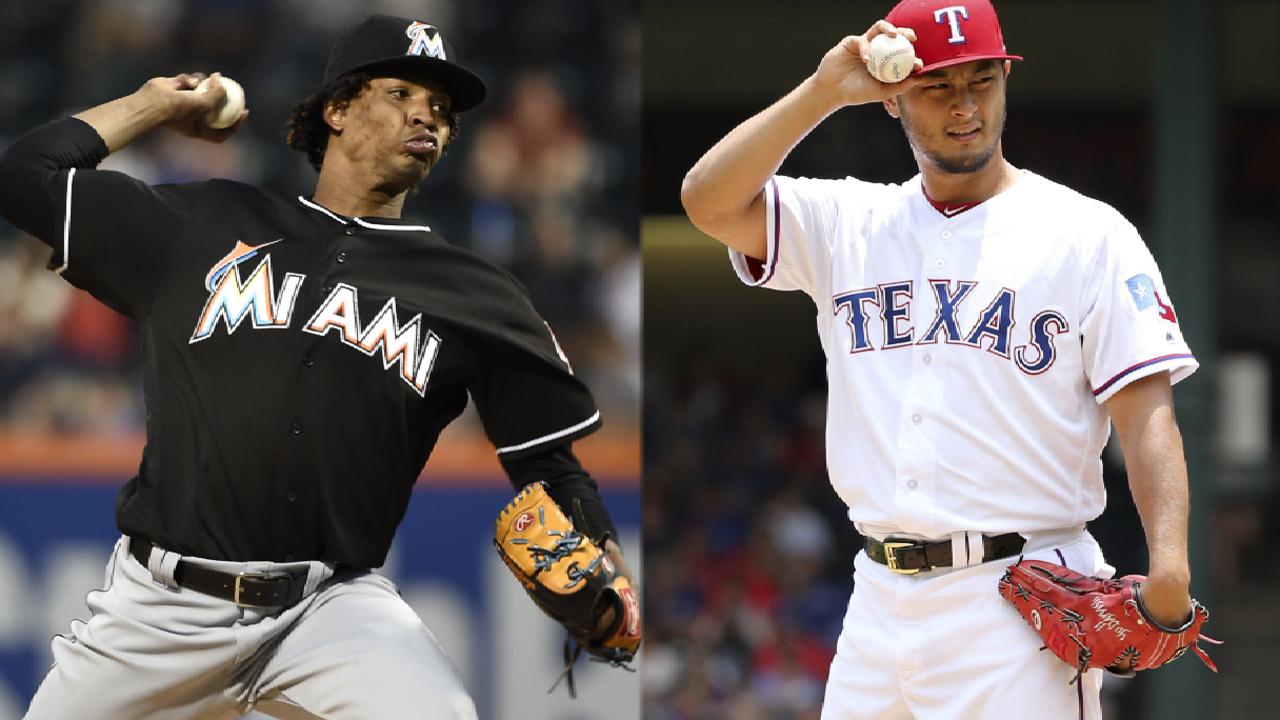 With trade rumors swirling around him as the non-waiver Trade Deadline looms next Monday, Yu Darvish makes what could end up being his last start for the Texas Rangers on Wednesday as he takes on Jose Urena and the Miami Marlins at Globe Life Park.
Darvish (6-8, 3.44 ERA) has said he'd rather not discuss any potential trade possibilities and instead focus on pitching, and although he won't say anything publicly, his teammates will, and they would prefer him to remain with the Rangers. His next start would be either Monday -- the day of the Deadline -- or Tuesday, depending on how Rangers manager Jeff Banister works the rotation around the off-day on Thursday.
Continue Reading
Sam Butler is a reporter for MLB.com based in Texas. This story was not subject to the approval of Major League Baseball or its clubs.